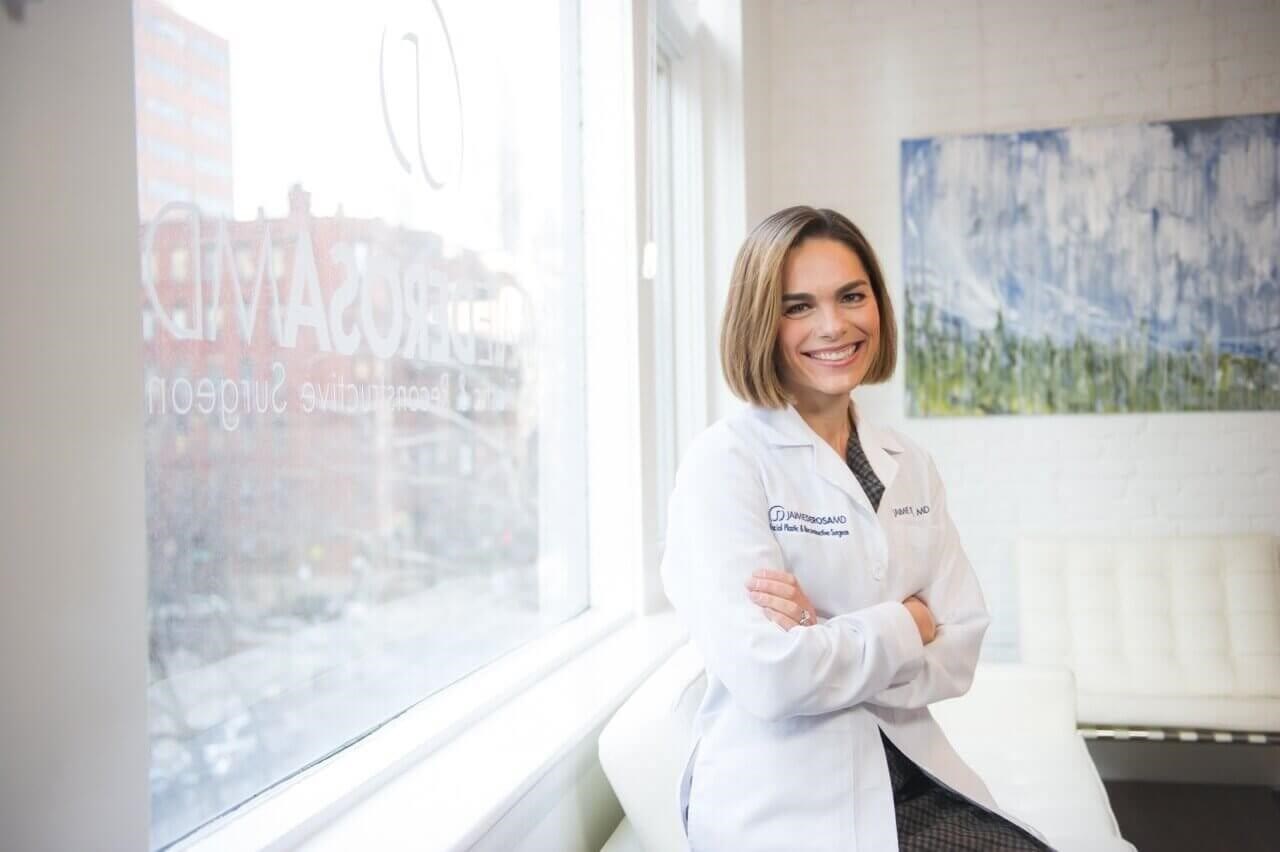 About Revision Rhinoplasty
Rhinoplasty is one of the most sought-after cosmetic surgeries available. Typically, patients are ecstatic about their results. But if you are unhappy with the look of your new nose shape or you are struggling to breathe after rhinoplasty, revision rhinoplasty is performed at DeRosa Center Plastic Surgery in Palm Beach, FL. Revision or secondary nose surgery can include minor adjustments to perfect the appearance of your nose or reconstruction to reshape it, allowing it to function better. Following nose surgery, you don't have to live with second-rate results or suffer from functional problems. Arrange a consultation with one of our facial plastic surgeons to find out more about revision rhinoplasty and your options for achieving better results.
Revision Rhinoplasty Reviews
"Dear Dr. DeRosa, Thank you and the entire team for taking such good care of me! XO"
- Anonymous /
Office Visit /
Jun 12, 2018
"Dr. Jaimie, May the beauty of nature fill your heart with peace and joy throughout the year. Merry Christmas and best wishes for 2018 :)"
- Anonymous /
Office Visit /
Dec 21, 2017
"I had a rhinoplasty by a different doctor 15 years ago. My nose was poorly done and left me with so many insecurities and was affecting my quality of life. This doctor raised my tip too high, created a deviated septum, made it too thin and I had cartilage poking out of my tip so this was not an easy fix!  I was very hesitant to have it done again because I was afraid that it could be even worse. I found Dr. Derosa online and fell in love with her after spending hours on her website. I knew I had to meet her and see if she could help me. Cassandra at the front desk is extremely helpful, booked my consultation immediately, and answered so many of my emails within 24 hours. At my consultation, Dr. Derosa was so bubbly, respectful and understanding. She takes the time to listen to all of your concerns at your initial consultation, discusses what she can "realistically" do for you and does some photo imaging. She takes a very natural approach so that you still look like yourself after surgery which is exactly what I wanted.  The day of surgery went so smoothly, she called me the next morning to check on me and saw me one week later to remove splint/stitches. My results are beyond incredible and I get compliments every day!  Someone that I didn't know even told me I had the cutest nose and I almost cried with joy!  I finally have the nose I've dreamed of for over 20 years. If you are searching for the best rhinoplasty/revision rhinoplasty surgeon in Boston (or in the north east because I traveled an hour and a half to see her) look no further. She is the best of the best!!!"
- M.G. /
Yelp /
Jul 14, 2016
"Dr. DeRosa, You have truly changed my life and how I view myself. What a beautiful gift you have given me and to all the others you touch. Thank you from the bottom of my heart. XoXo"
- Anonymous /
Office Visit /
Jul 25, 2019
"I highly recommend her, she changed my life and I put all the mirrors back in my room. I have a great revision rhinoplasty surgery with her blessing hands."
- Anonymous /
Office Visit /
Aug 07, 2018
Previous
Next
If you need to alter or repair the effects of your previous surgery, you might be a good candidate for revision rhinoplasty. The revision surgery is often performed to repair or alter the shape and function of your nose. Before pursuing a revision rhinoplasty procedure, patients should be in search of a lifelong solution. Patients should also know that this surgery may be significantly more complicated than the original rhinoplasty.
Before performing nose revision surgery, Dr. DeRosa will meet with you to determine your individual requests and goals before designing a treatment plan. For the actual surgery, we will use either a closed or open approach. When using the open technique, which is the most common, one of our doctors will detach the skin from the cartilage and bone, allowing for increased visibility. Then, we will shape the nose to the desired position. The closed technique is less difficult in nature and is commonly utilized for less drastic repairs. In some cases of revision rhinoplasty, a cartilage or bone graft is used to help with the reconstruction process for strengthening the framework of the nose.
Revision rhinoplasty is usually completed as an outpatient procedure under general anesthesia. The duration of your procedure depends on the type of repair and the technique employed. After the surgery, you will need to wear a nose splint for approximately one week. Patients may need to arrange a follow-up appointment to remove both the splint and stitches. This will also allow us to assess your recovery progress. Because revision surgery is usually more complex than the primary surgery, your nose may take longer to heal. For about two weeks, you could experience heavy swelling, deep bruising, and discomfort or pain.
Frequently Asked Questions
How much does revision rhinoplasty cost?
The cost of revision rhinoplasty varies, depending on the amount of reconstruction needed. During your consultation, we will listen to your concerns before assessing the results of your original rhinoplasty. Once a surgical plan is developed, we can determine your costs. We can also discuss payment options and give you information on low-interest financing to help make your revision rhinoplasty more affordable.
How long should I wait after my original rhinoplasty?
It is important to allow your nose time to heal after a rhinoplasty. In many cases, it can take over one year for inflammation to fully subside so you can see the final shape of your nose. Once your nose has completely healed from nose surgery, you should take some time to assess how you feel about your appearance and then schedule a consultation at DeRosa Center Plastic Surgery for revision rhinoplasty.
How common are revision rhinoplasty procedures?
Nose surgery is a popular cosmetic surgery, and many patients are pleased with their outcomes. However, some rhinoplasties may need another surgery to finish the results or to fix small flaws. In a small number of patients, revision nose surgery is needed to repair major cosmetic concerns or functional issues caused by the first surgery. If you're unhappy at all with your nose surgery, schedule a consultation to learn more about revision rhinoplasty.
How can I ensure that I will receive better results with a revision procedure?
It's extremely important to do research when choosing a facial plastic surgeon to perform revision rhinoplasty. Our skilled facial plastic surgeons have years of training and experience in rhinoplasty. We understand the advanced techniques and extra skills required to perform a second rhinoplasty without collapsing the structure of your nose.
Will I need cartilage grafting?
In some revision rhinoplasty procedures, cartilage grafting might be necessary, which is done by removing bone and/or cartilage from another part of the body, such as the ear or a rib, and using it to rebuild the structure of your nose. Usually, this is only needed in severe cases or if the cartilage was jeopardized during the previous rhinoplasty surgery. Cartilage grafting may be used to help support the structure of your nose so you do not have trouble breathing after revision rhinoplasty. We will discuss if cartilage grafting may be needed in your consultation.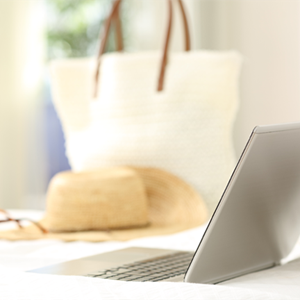 DeRosa Center Plastic Surgery is dedicated to making sure that you are given the outcome you desire, especially if you had a bad experience with your first rhinoplasty procedure. At the time of your consultation, we will ask questions to understand your concerns and goals before discussing your potential options to give you optimal results. If you are ready to undergo secondary rhinoplasty surgery and are wanting to schedule a consultation, contact our Palm Beach, FL facility today.
Related Procedures
Related Posts