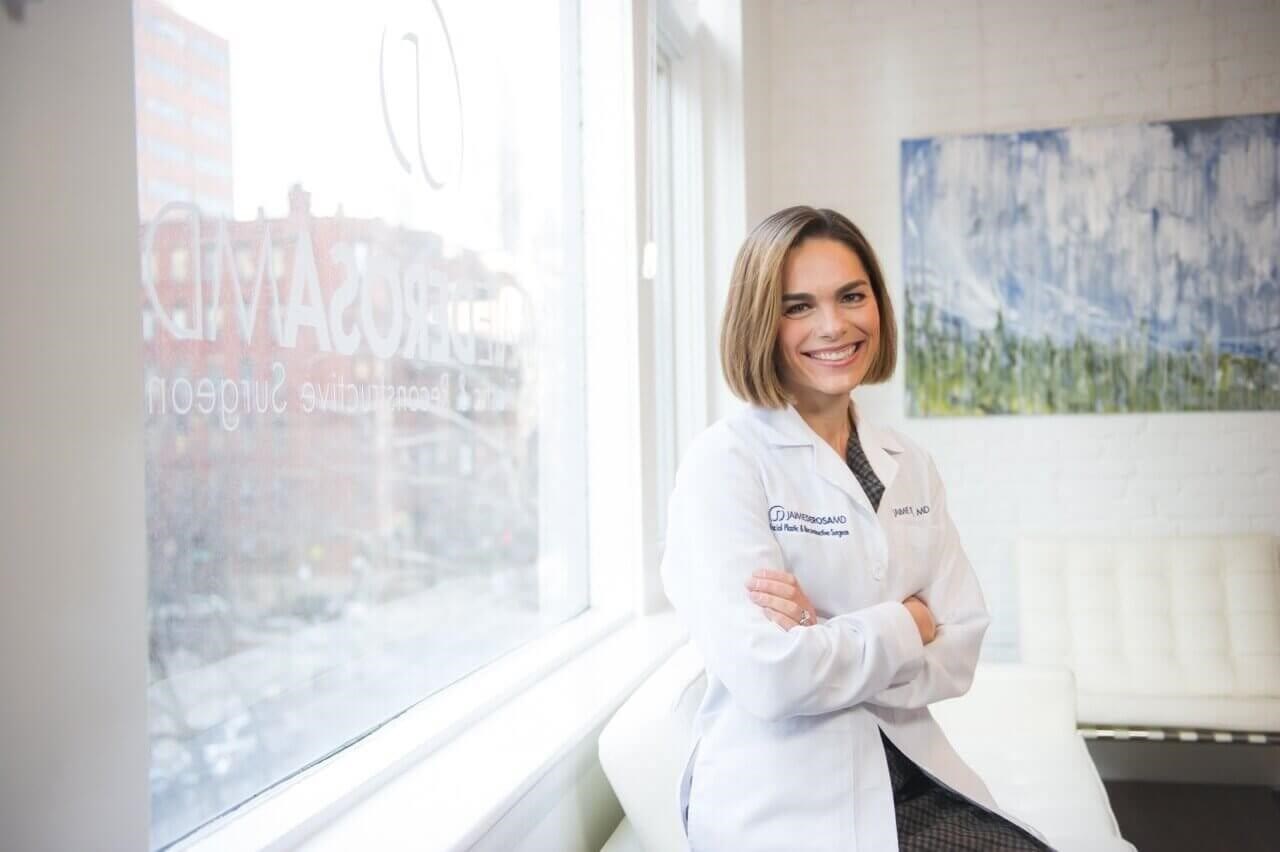 By the time you reach your 40s and 50s, you may be tired of many of the nonsurgical options used to help keep you looking young and refreshed. The earliest signs of aging include volume loss and wrinkles. To combat these issues, we can use wrinkle treatments, like BOTOX, to help tighten the skin. By the time you reach your 40s, the skin may also begin to sag, particularly in the jowls and upper neck. A mini facelift is a relatively simple surgical procedure designed to elevate the skin of the lower face and upper neck for a more youthful jawline and neck without the need for general anesthesia. At DeRosa Center Plastic Surgery, we specialize in mini facelifts. Our team utilizes minimally invasive techniques for stunning outcomes and reduced recovery times. In addition, we will create a personalized treatment plan that is tailored to your unique needs. Most patients may also benefit from volume replacement (via fillers or a fat transfer) and nonsurgical skin care procedures to address aging in the eyes and forehead. To book a complimentary consultation, call our Palm Beach, FL office today.
Mini Facelift Reviews
"Dear Jaimie, Your kindness means a lot! My sincere thanks for the stellar outcome with my mini lift. I am thrilled! I so appreciate the high level of care and comfort that I received including the grand bonuses of conscious sedation (Thank you, Artem). I continue to heal nicely and look forward to many years of benefit as a result of your high level quality of artistry and care. I feel fortunate to have you as a trusted and talented plastic surgeon. Sincerely,"
- Anonymous /
Office Visit /
Oct 31, 2017
"Thank you for the opportunity to benefit from your consideration and skill. I will continue on my journey and experience more adventures! My best to all."
- Anonymous /
Office Visit /
Jul 22, 2021
"mini face lift - Took me 4 years to pick my doctor and when I finally did I picked the best. She is wonderful, staff is wonderful. Everything about her is the best. The Anesthesiologist rocks too. I cannot say enough great things about her but I want to go back to her for something else. She IS THE BEST!!!!!"
- Anonymous /
Vitals /
Nov 11, 2019
"Hi Dr. DeRosa I just realized it was one year ago yesterday that I had my surgery with you. That was the day my life changed but at that moment I didn't know it. It's funny that one loses confidence over something as common as a nose. Yet as the weeks passed I realized you had given me everything you had promised and then some. Maybe it made no difference to anyone else but for me it changed me completely. Since this year has passed I find myself happier with who I see in the mirror and I am in more photos with my kids now. Thank you Jaimie so much for all you and your wonderful staff did for me. I am forever grateful."
- Anonymous /
Office Visit /
Jan 18, 2018
Previous
Next
Can A Mini Facelift Help You?
Ideal candidates for a mini facelift are typically over the over of 40, in good health, nonsmokers, and have realistic expectations. You are also a great candidate if you want to:
Elevate sagging jowls and improve the jawline
Round out a facial profile that has turned more square
Replace fat or volume back into the cheeks
Reduce the appearance of deep creases and wrinkles of the nasolabial folds and marionette lines
Reduce the appearance of fine lines in the cheeks
Improve the appearance of a drooping neck (significant droop may require the addition of a neck lift)
Your mini facelift can be performed in the DeRosa Center, the SurgCenter of Palm Beach Gardens, or at the Good Samaritan Medical Center using general or IV sedation anesthesia (twilight sleep). Once you are comforable and sedated, the areas in front and back of the ear are injected with a long-acting anesthetic numbing medication called lidocaine. When the numbing medication is in full effect, we will not only lift the outer skin but the underlying muscles called the SMAS (superficial muscular aponeurotic system) and fat tissues. The underlying tissue is pulled upward and sutured closed. It is the elevation of this layer that provides you with long-lasting results. Skin stretches easily and skin-only facelifts do not last as long. On average, a mini facelift takes about three hours to complete.
After a mini facelift, patients commonly experience minor swelling, bruising, redness, sensitivity, and temporary loss of sensation and/or tightness in the lower face area. These symptoms are temporary and can be eased with over-the-counter pain medication. Most patients can return to their normal routine after 1 – 2 weeks but should avoid strenuous activities for three weeks. Sutures will typically be removed after 5 - 7 days. Although optimal results may take up to several months, we will schedule multiple follow-up appointments to monitor your progression and proper healing. Final results often yield a natural, youthful contour.
Frequently Asked Questions
How much does a mini facelift cost?
The cost of a mini facelift depends on many variables, including the severity of your condition, where you are having the procedure, and what additional procedures you might be having at the same time.
How long will a mini facelift last?
It's difficult to determine how long a mini facelift will last because skin types vary from person to person. Although a mini facelift produces stunning results, it does not stop the aging process. Your facial tissue will continue to fall as you age, but the longevity of your results can be strengthened by annual maintenance procedures.
How do you know if you're ready for a facelift?
This is a very subjective question. The simple answer is that you will know when you are bothered by the sagging of your face. This may be when you are in your 30s or in your 60s. We now have the techniques and technologies to treat patients with a high level of safety and satisfaction. The average age in our practice for a mini facelift is about 45 – 55 years old. For younger patients, we offer a procedure called a two-stitch facelift that includes fillers to provide a minor lift with no facial scars.
What is the difference between oral sedation (in the office) and general anesthesia?
Many of our facial surgeries are performed in our office surgery suite under oral sedation instead of general anesthesia. Patients who elect for oral sedation are given Valium to help them relax. The purpose is not necessarily for them to fall asleep. Once the patient is relaxed, they are injected with a long-acting medication that allows the patient to continue the procedure without feeling pain. It is important to understand that the injections may cause some minor discomfort (like a pinch) but are similar to injections for injectable fillers or BOTOX.
Can I expect my face to be completely lifted after a mini facelift?
Our goal is to provide you with natural and safe results. With that being said, we cannot promise you the complete and perfect elevation of your face or neck. A tight look is unnatural, risks severe complications, and usually leads to wide scars. The procedure can be expected to be about 90% effective and maybe 80% effective in elevating the upper neck skin. There is some relapse after the surgery as the aging process will continue.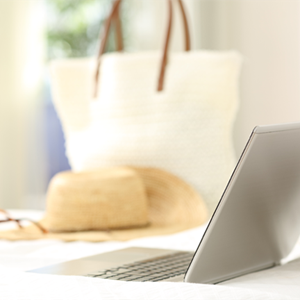 If you are unhappy with what the years have done to your appearance, call DeRosa Center Plastic Surgery in Palm Beach, FL for a mini facelift consultation. This simple procedure can elevate your look and reduce the signs of aging for a refreshed profile. Our team has highly skilled double board-certified facial plastic surgeons who have helped countless patients attain younger, natural-looking results.
Related Procedures
Related Posts