The eyes are a beautiful feature of the face that deserves to be visible; however, an abundance of skin above or under the eyes can cause patients to look older. We offer blepharoplasty (also known as eyelid surgery) to reduce excess skin and rejuvenate the upper or lower eyelid, creating a more "alert" look. Countless men and women undergo eyelid surgery at DeRosa Center Plastic Surgery to eliminate saggy eyelids, which leads to improved function and appearance. Blepharoplasty, whether lower or upper, creates a softer, younger appearance and can produce subtle, yet striking results. If you want to learn more about refreshing your eyes with an eye lift to remove excess skin, schedule a consultation with one of our doctors in Palm Beach, FL.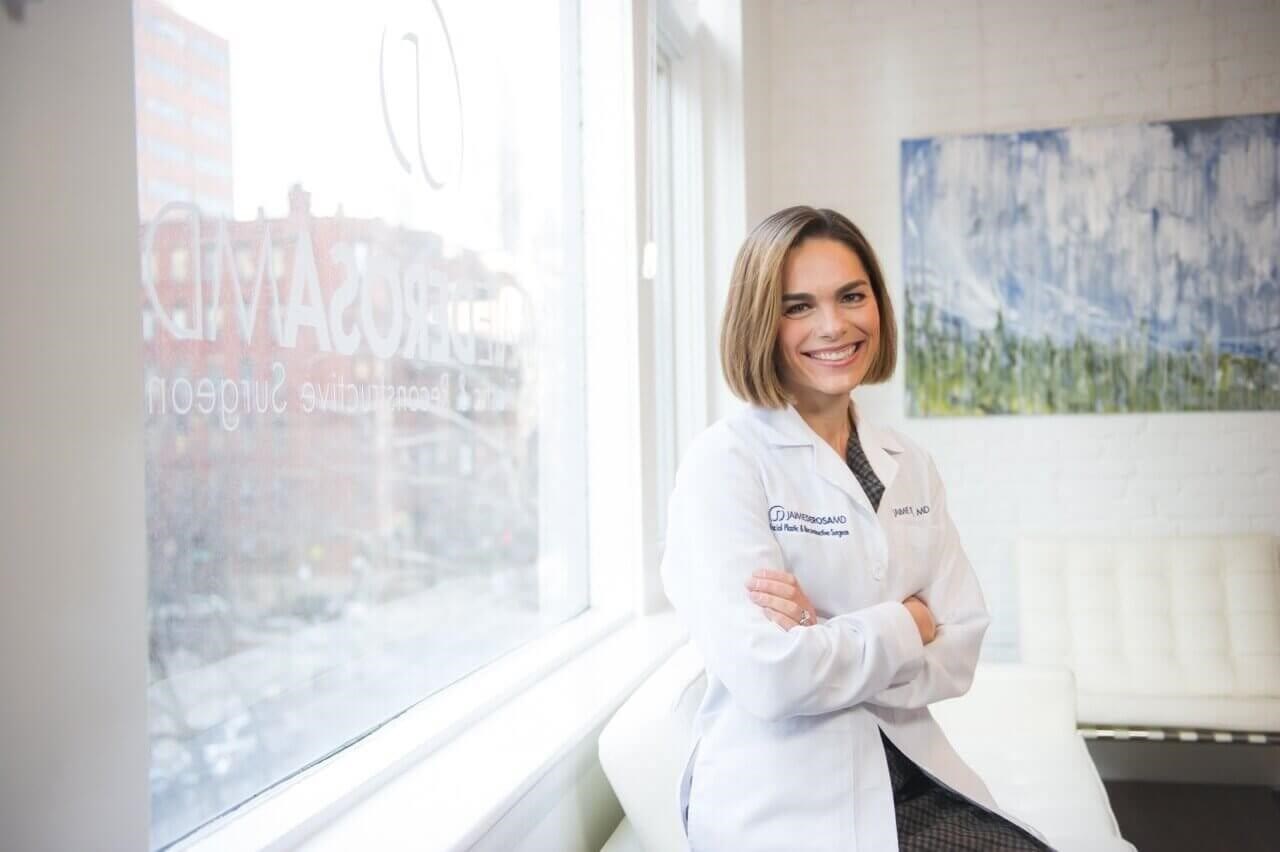 Eyelid Lift Reviews
"My experience with Dr. Jamie DeRosa was hands down one of the best experiences I have ever had!  I was a bit anxious about having surgery on my eyes and...dare I say?....It was actually FUN.  Dr. DeRosa is an exceptional surgeon who has a very comforting confidence about her.  I am BEYOND thrilled with the results of my surgery!  The entire experience from soup to nuts was top notch.  My consultation was informative and not at all salesy.  The office is stunning and pristine.  The staff is warm and wonderful.  The pre and post surgery communication was exceptional.  I cannot say enough about Dr. DeRosa and her entire (pardon the pun) operation.  I will go back as soon as I need anything else done!"
- S.L. /
Yelp /
Sep 18, 2015
Previous
Next
Eyelid surgery is a cosmetic surgery that is popular among both women and men. At your first visit, we will discuss treatment options based on what needs to be corrected. Most often, ideal candidates wish to correct excess, drooping skin and folds above their eyes, wrinkles, fatty deposits, or bulging skin below the bottom eyelid. These irregularities can cause functional problems and hinder everyday life. For patients who desire a more awake appearance, blepharoplasty may be a great procedure choice. If you have loose skin that droops on the upper eyelid or you have bags that appear under the eyes, blepharoplasty can help correct the issues and give you a softer, younger appearance.
Depending on the complexity of the blepharoplasty, we will use general anesthesia or IV sedation. We can complete this procedure on the top eyelid by itself, on the bottom eyelid, or a combination of both upper and lower.
Upper
Upper eyelid surgery helps reduce the loose skin that droops over the eye to produce a more appealing eyelid appearance. The incision point is often placed along the lash line or crease to remove loose skin and fatty tissue.
Lower
Eyelid correction on the lower lid is performed to decrease bulging, bloated skin underneath the lower lid. The incision is carefully made along the lash line to remove fatty tissue, and the skin is subtly lifted to allow for a smoother look. In some cases, a nonsurgical laser procedure may be incorporated to assist with discoloration while dermal fillers can be used for added smoothness and softening if needed.
Eyelid surgery can take up to two hours, depending on whether both eyes or one is being treated. After this outpatient procedure, you will want to plan a few days of rest and avoid strenuous activities. A cold compress can help reduce swelling, bruising, and discomfort. The results from eyelid surgery may last a decade or longer, but even though they are long-lasting, the aging process does not stop. To maintain your surgical outcomes, we recommend facial rejuvenation treatments, such as fillers, peels, and lasers to create a youthful-looking appearance.
Frequently Asked Questions
How much does eyelid surgery cost?
Eyelid surgery costs can vary based on whether you are getting an upper eyelid lift, lower, or both. During your consultation, we will create your personalized surgical plan that includes cost estimates. To get natural-looking results that last for many years, we recommend concentrating on choosing an experienced facial plastic surgeon rather than looking for the lowest cost. To make it easier for you, DeRosa Center Plastic Surgery accepts several payment methods, including low-interest financing.
What are some other benefits of an eyelid lift?
An eyelid lift not only helps to rejuvenate your appearance, but it can also give you other benefits. After removing excess, loose skin from your upper eyelid, you may find you can see better. It is also easier to apply eye shadow and other makeup once your upper eyelid is smooth. Also, eliminating fine lines, paper-thin skin, puffy bags, and dark circles on your lower eyelid can make your eyes appear fuller and brighter without cosmetics.
Will an eyelid lift fix wrinkles and Crow's feet?
Wrinkles on your forehead and the corners of your eyes (Crow's feet) may be better corrected with a facelift or brow lift since the improvements of blepharoplasty are confined to the eyelids only. Blepharoplasty can be combined with a nonsurgical procedure, like BOTOX, which combats wrinkles around the eyes and on the forehead. An injectable filler can also be effective because it adds volume for a fuller appearance. During your consultation, Dr. DeRosa will develop your personal treatment plan based on your needs and goals.
What about nonsurgical treatments instead of eye surgery?
Noninvasive skin tightening procedures and injectable wrinkle treatments (such as BOTOX, Restylane, and Juvéderm) can provide some improvements. However, if you have moderate to severe sagging skin or want results that last a long time, eyelid surgery is better for your needs. During your consultation, our doctors might also suggest both surgical and nonsurgical procedures for ideal results.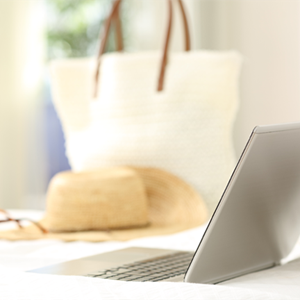 If you are having a hard time seeing due to excess skin on the upper eyelid, or you are frustrated by bulging bags underneath your eyes, then cosmetic eyelid surgery at DeRosa Center Plastic Surgery may be right for you. This surgery can help you look youthful and awakened while offering a beautiful answer to your vision impairment concerns. We invite you to call our office in Palm Beach, FL to set up a consultation with one of our excellent facial plastic surgeons.
Related Procedures
Related Posts