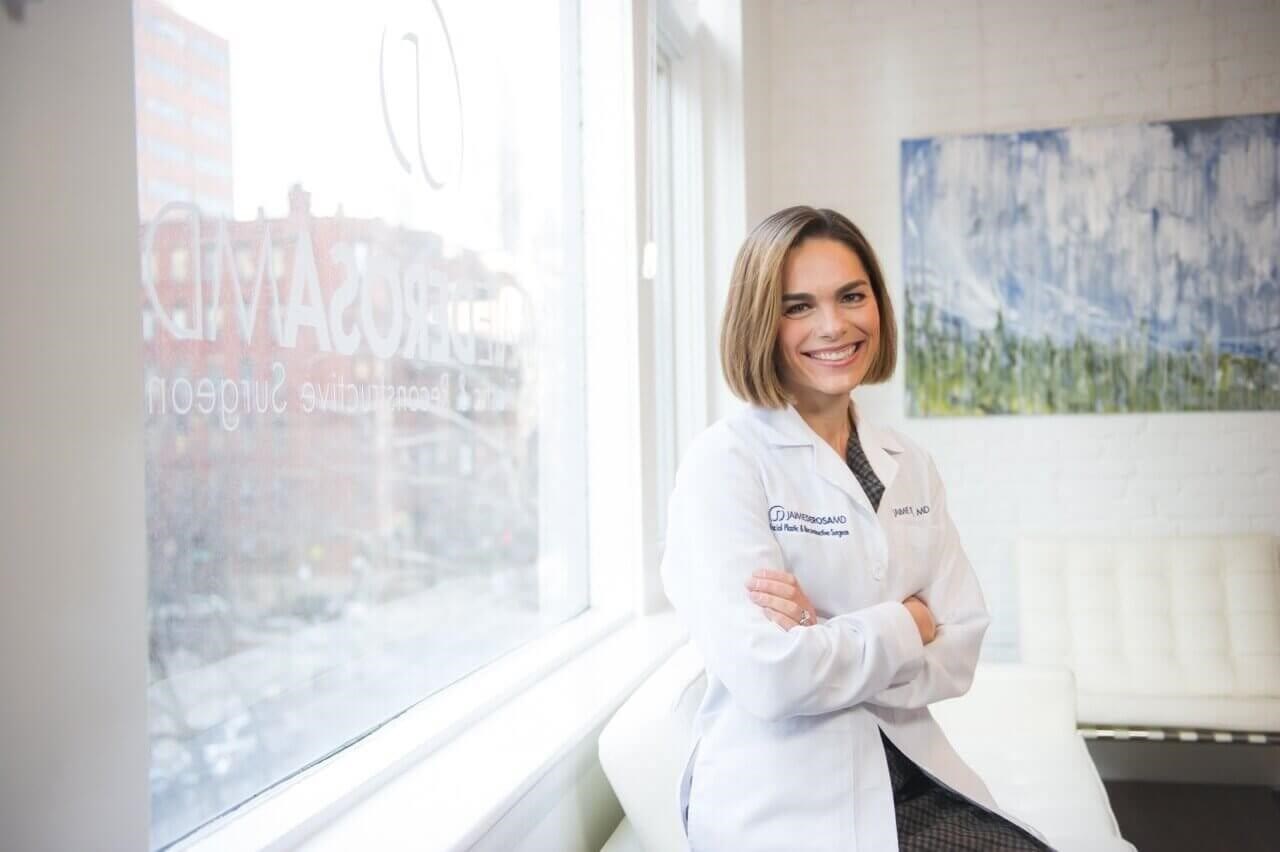 Chin enhancement surgery (or chin augmentation) is a popular aesthetic treatment that improves the look of the chin for men and women who have a small and recessed chin, or one that feels too large. Often, when a chin is recessed and sunken in, it can lack definition in your profile. We can perform a number of techniques to improve the appearance of your chin, but one of the most popular procedures is inserting an implant to build a stronger jawline and a more defined profile. In Palm Beach, FL, we offer many alternatives to consider for augmenting your chin. In addition to implants, which are manufactured in numerous sizes and shapes, we can use noninvasive treatments, such as fillers, to reshape.
Chin Augmentation Reviews
"Where do I even begin with all of the amazing things about Dr. DeRosa? Let me start with my story. I am a 33 year old woman who had my first rhinoplasty in 2001 (15 years ago) to remove a large dorsal hump. This surgery removed the dorsal hump but I was left with a very prominent nose that was raised too high and was crooked. I hated my nose every single day. I would always find ways to turn my face so people could see my profile and when driving would get anxiety every time a car was next to me. After 15 years, I finally decided to look into a revision rhinoplasty. I had originally went back to my original doctor 12 years ago which I realized was a bad idea and never followed through with a second surgery. I went to other doctors who would not operate on me at all. I stumbled upon Dr. DeRosa on google and spent hours on her website. I watched all of her videos and testimonials and knew I had to meet her! Her secretary Cassandra is absolutely amazing! She made my consultation appointment very quickly and was always knowledgeable in any question I had. her friendly personality is the most wonderful addition to this office. The first time I met Dr. DeRosa she same flying into the room with the biggest smile and happiest personality I have ever witnessed. She listened to all of my concerns and then looked in my nose and told me what she could do. She took before pictures and used a computer program to give me an idea of what she would be able to achieve. She spent one hour with me at my consultation when most doctors spend 5-10 minutes. Before I left, I had all of the quotes and information that I would need to make my decision. I booked my surgery a week after my consultation. My surgery was on June 27th and everything went perfect. The hospital staff was amazing and I cannot say enough great things about the whole process. Dr. DeRosa herself called me the next day to check on me and make sure I was doing well. I saw her a week later for the cast/stitches removal and she was just so comforting and gentle. I did not fell a thing and I had stitches in three places. I also got a chin implant and she had to take rib cartilage. If you are someone who is unhappy with their nose go see... no RUN to see Dr. DeRosa. She is an expert in this area and she is extremely skilled in her craft. My results are INCREDIBLE and I am only 1 week post op right now and still have a lot of swelling. She fixed my deviated septum (that the first doctor created), brought my nose back down where it needed to be and widened my very thin nose. I have the most amazing profile that i have dreamed of for over 20 years!!! My surgery was 5.5 hours and was not an easy task. I also drove 1.5 hours to Boston just to have Dr. DeRosa for my doctor because no one in my state could perform what she could. For the first time in my life I am confident and LOVE my nose! Family members didn't even know I had surgery because she takes a very natural approach so that you look like yourself which was very important to me. Feel free to ask the office to speak with me if you are considering this surgery. They set you up with past patients to help you with your decision and it really helped me during this process. Thank you Dr. DeRosa for changing my life. I have no idea what the few negative reviews are about because you are a miracle worker! Yes, she is a little expensive, but you get what you pay for!!!! I did get a little discount because my insurance paid for the functional part of my surgery which was a plus! Regardless, she is worth every penny! Good luck to those of you who are considering rhinoplasty. :)"
- Anonymous /
Office Visit /
Jul 07, 2016
Previous
Next
Is Chin Augmentation For You?
Mentoplasty is a treatment for both women and men. If you are unhappy with the size and shape of your chin and do not like the weak profile it creates, chin augmentation can redefine the lower portion of your face. It is also common for some of our patients to receive a rhinoplasty with their chin augmentation treatment. This blend of enhancements helps balance your facial features.
During this procedure, our Harvard-trained anesthesiologist will administer general anesthesia or IV sedation in some cases. The incision is carefully made just under your chin. Through this incision, a pocket is created to keep the implant in place, which involves shaving some of the tissue, cartilage, and bone to make grooves to securely hold the implant in position. The chin implant is placed through the incision and positioned over the bone, just below your bottom lip. In some cases, the incision can also be made inside the lip where it connects to your gumline. Both types of incisions help to conceal scars. Tiny sutures are used to close the incisions, and the bottom portion of your face will be wrapped with medical garments.
Chin enhancement surgery creates immediate visible results, which can be very delightful for our patients. Although you will notice swelling and bruising following your surgery, these symptoms are only temporary. In most cases, chin augmentation roughly takes 1 – 3 weeks of healing. Patients should avoid exercise during this timeframe. Chin augmentation surgery has historically high success rates and under the hands of a trained surgeon, your outcome will look natural and proportionate.
Frequently Asked Questions
How much does chin augmentation cost?
We can start estimating your costs for chin augmentation during your consultation as soon as your treatment plan is formed. Your costs are based on the type and size of the implant you select, along with anesthesia, facility, and surgical fees. A cosmetic procedure, like a chin implant, can give you great, long-lasting results so we recommend concentrating on finding a facial plastic surgeon you trust with experience and proven results instead of the lowest cost. DeRosa Center Plastic Surgery takes many payments, and we will help you find low-interest financing that will make your surgery more affordable.
Will augmentation fix my double chin?
A chin implant is meant to offer you a sharper, stronger look to your lower face. If you are concerned about a double chin, you might prefer neck liposuction to have the excess fat in your upper neck below the jawline (the submental area) removed. Occasionally, this technique on its own can create a new jawline and appearance without needing to have an implant procedure. We will go over your treatment options in your first appointment.
Can I combine other facial surgeries with chin augmentation?
Some patients combine chin augmentation with another facial surgery, like cheek implants or nose reshaping surgery. One of our expert doctors can help you choose which procedures best fit your concerns and wants in your consultation. It might be difficult to tell by yourself what procedure(s) will work best for you, which is why your consultation with us is so important. Our doctors use their years of experience to help you develop a treatment plan.
What's the difference between mentoplasty and genioplasty?
Mentoplasty is a procedure that adds fullness to your chin. On the other hand, genioplasty is a procedure that reconstructs the chin bone.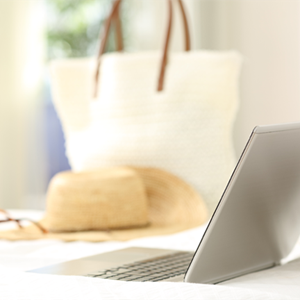 Chin reduction or augmentation surgery continues to be extremely beneficial to many Palm Beach, FL patients. Chin augmentation creates a harmonious balance, refining your facial features. If you do not like the appearance of your chin and you believe it is recessed or too prominent, chin augmentation can produce your desired look. We welcome you to call DeRosa Center Plastic Surgery and schedule your consultation with one of our doctors to hear more about your treatment options.
Related Posts