When skin rejuvenation treatments, like facials and microdermabrasion, fall short in helping you attain your ideal outcome, but lasers and more invasive procedures are not desired options, you may be a candidate for dermaplaning. An exciting skin treatment and facial rejuvenation service, dermaplaning smoothes your skin by removing dead skin cells and vellus facial hair ("peach fuzz") for a softer, refreshed appeal. Also called dermablading, this procedure is performed at our state-of-the-art facility using an advanced tool and precision exfoliation techniques. Skilled plastic surgeon Dr. Jaimie DeRosa is proud to offer dermaplaning treatments at DeRosa Clinic Plastic Surgery in Palm Beach, FL. Dermaplaning is increasing in popularity due to its noninvasive nature and ability to create smoother, younger-looking skin.
Dermaplaning Reviews
"I cannot say enough great things about this place. I have been to Dr. DeRosa twice for Botox and she is truly an artist. She has a conservative approach and injects in just the right places to give me a renewed look without being too intense. She also charges by unit, not by area. This actually saved me money compared to other places I've been for Botox and my result is so much better. I've also seen Steven for dermaplaning and a chemical peel. My skin looked so fresh and I received so many compliments. Even the girl at the desk is fantastic! Super helpful and very friendly. I love coming here and highly recommend!"
- T.W. /
Yelp /
Feb 18, 2016
Previous
Next
Ideal Candidates for Dermaplaning
Dermaplaning is a safe, effective solution for many different skin tones. While this service can address a wide range of cosmetic and skin needs, it may not be suited for men and women with severe acne or other skin conditions. Our team can help each individual determine if dermaplaning is an appropriate course of care. In general, the best candidates for dermaplaning:
Are searching for an alternative to microdermabrasion and chemical peels
Do not have rosacea
Have an abundance of fine facial hair
Do not have sensitive skin
Have superficial hyperpigmentation or uneven skin tone
Dermaplaning Procedure Technique
Dermaplaning treatments are typically completed on an outpatient basis in our modern practice. Once the skin is cleansed, the treatment will begin with gentle skimming on the surface of the skin with a facial blade. The technician will gently sweep the treatment area repeatedly until the entire face or targeted location is fully treated. The treatment time will depend upon whether a specific section or the whole face will be addressed. At your consultation, Dr. DeRosa and our team will answer any questions you have and let you know what to expect during the dermaplaning process.
What to Expect Following Treatment
After your dermaplaning session, you should expect your face to be slightly pink in color. This is a normal reaction that will subside in a matter of days. It is common for a minor amount of peeling to occur as the skin heals. However, it is important to avoid picking at these areas and to allow the skin to recover naturally. Since the skin will be very sensitive in the days and weeks following the treatment, we recommend that you avoid prolonged sun exposure during this time. It is common for patients to notice results rather quickly, as dermaplaning reveals softer, smoother skin immediately. To help you care for your newly rejuvenated skin, your technician will outline a custom skin care regimen for you, including the daily use of sunscreen.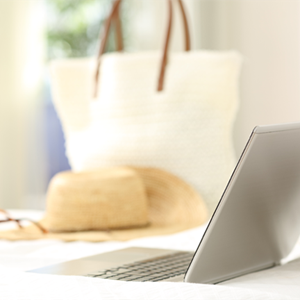 Enjoy a More Youthful Glow
DeRosa Clinic Plastic Surgery offers personalized, high-quality aesthetic services to residents in the Palm Beach, FL area. Using state-of-the-art techniques, our team strives to provide maximum results in a minimally invasive way. Dermaplaning is a popular cosmetic treatment that softens and smooths the skin to reveal your natural beauty. To discuss your cosmetic goals and learn if dermaplaning is ideal for you, kindly reserve a consultation with Dr. DeRosa today.
Related Posts