To provide the highest quality results from chemical peel treatments, DeRosa Clinic Plastic Surgery provides several options. Your professional chemical peel with exfoliating solutions, such as glycolic, salicylic, trichloroacetic, and lactic acids, will give you more radiant skin. At our Palm Beach, FL office, our team offers chemical peel treatments that help resolve skin flaws, such as scars, fine lines, wrinkles, uneven patches, hyperpigmentation problems, and more. Chemical peels eliminate dead or damaged skin cells with the application of a specific treatment on your skin, which causes the top layer to slough off. As your skin heals and starts to repair and rejuvenate itself, you may notice a clearer, smoother complexion. A chemical peel facial is a noninvasive technique that helps make your skin look luminous and is used for the neck and face.
Variations of Chemical Peels
At our Palm Beach, FL office, we offer chemical peels in multiple levels of strength (light, medium, and deep) to meet our patients' skin goals.
Light peels: You can receive a light peel on a lunch break and get back to your daily routine. This level of peel will remove the top layer of skin (the epidermis), giving your facial features a more radiant appearance and softer texture. We usually suggest that you receive a light peel at least once a month for the ideal glowing results.
Medium-depth peels: A medium-depth peel reaches further into the skin, and patients usually decide to complete this type of facial treatment during a long weekend. Medium-depth peels are for patients who have more extensive damage to their skin, like deeper wrinkles and darker pigmentation issues.
Deep peels: The strongest of the three levels of chemical peels is the deep peel treatment, and it will require the most recovery time. This is an aggressive cosmetic treatment that could leave your face itchy, swollen, and peeling for 2 – 3 weeks. Patients who get a deep chemical peel have age or dark spots, sun damage, significant acne scars, and/or deep-seated scars. Since this level of chemical peel is typically uncomfortable for patients, we can provide you with local anesthesia before your treatment.
Chemical Peel Reviews
"I cannot say enough great things about this place. I have been to Dr. DeRosa twice for Botox and she is truly an artist. She has a conservative approach and injects in just the right places to give me a renewed look without being too intense. She also charges by unit, not by area. This actually saved me money compared to other places I've been for Botox and my result is so much better. I've also seen Steven for dermaplaning and a chemical peel. My skin looked so fresh and I received so many compliments. Even the girl at the desk is fantastic! Super helpful and very friendly. I love coming here and highly recommend!"
- T.W. /
Yelp /
Feb 18, 2016
"I saw Steven at DeRosa clinic a week ago for a consultation and a chemical peel. This was the first time that I had this done and I had a lot of questions. Steven was very patient and he took the time to explain to me every step of the process, what he was doing at every given moment and why he was doing it. I also asked Steven for advice with the type of creams that I should use for my face and he recommended a lot of creams which they sell at DeRosa. These creams are extremely cheap compare to what I used to buy. I want to mention that Steven didn't push for me to buy these creams at all, I asked and ended up buying replacements for everything I normally used because I ended up saving lots of money on this. I will definitely be going back to Steven for more chemical peels and other things."
- S.H. /
Yelp /
Nov 29, 2016
Previous
Next
Chemical Peel Ideal Candidates
Receiving the recommendations of an aesthetic professional is the first step in the journey to smooth, healthy skin. A team member at DeRosa Clinic Plastic Surgery can assess your skin during a consultation before choosing a chemical peel treatment that meets your cosmetic goals. Chemical peel candidates of both genders will have noticeable problems on their skin, such as scars, hyperpigmentation, flaky skin, sun spots, fine lines, and more. We can recommend multiple types of chemical peels to fit your goals.
Chemical Peel Procedure Technique
At your appointment with DeRosa Clinic Plastic Surgery, we will have you relax on our comfortable treatment chair to administer the peel. A team member will make sure your skin is clean before applying the personalized solution to your face and/or neck. We will massage the solution onto the skin and let it sit for a certain amount of time. The length of the treatment is determined in your chemical peel planning session. Finally, we will wash the peel off your skin and apply a neutralizing agent. You may want to bring a light sunscreen and/or a hat to wear outside after the procedure so it protects your skin from UV exposure.
What to Expect with Chemical Peel
Depending on the level of the chemical peel you choose, you should expect your skin to peel and itch from several days to two or more weeks. We will give you instructions on how to care for your skin during the consultation. Please keep in mind that no matter how much your skin itches throughout the recovery, it's never a good idea to peel the skin off. You may create scarring to your delicate skin!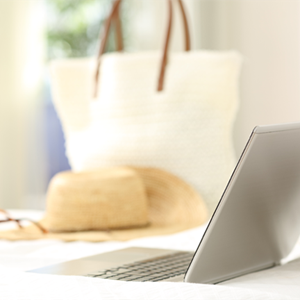 If you are new to facial rejuvenation treatments, DeRosa Clinic Plastic Surgery will help you find the perfect procedure for your goals. Your freshly revived skin will respond by looking healthy and feeling silky. Call our office in Palm Beach, FL to schedule your skin consultation today for a professional chemical peel.
Related Procedures
Related Posts