What is PRP THerapy for Hair Loss?
Hair loss is a significant concern for a number of adults – whether it is caused by age, genetics, hormones, health conditions, or styling products. With current advances within the hair restoration industry, new procedures have been created to help combat the issue. Platelet-rich plasma (PRP) is a common and proven nonsurgical treatment for individuals – showing remarkable results in slowing, stopping, and even reversing baldness. PRP has also shown promising outcomes in individuals with alopecia areata or thinning eyebrows. Jaimie DeRosa, M.D., F.A.C.S. of DeRosa Center Plastic Surgery is one of only a small number of hair restoration surgeons to provide this revolutionary treatment in Palm Beach, FL. By combining a powerful solution of hair growth factors and bioactive proteins, Dr. DeRosa can help strengthen your hair, resulting in thicker, longer, healthy locks.
Reviews
"Jaimie, Thank you so much for inviting me to the DeRosa Clinic. It was truly the BEST facial I have ever received. I also felt so welcomed by you and your team. Thank you for your kindness and generosity. I look forward to the next time I will get to see you! I am so inspired by what you have created and I look forward to celebrating your success as you expand your business! Wishing you have the happiest holiday season! With love,"
- Anonymous /
Office Visit /
Sep 14, 2018
"Thank you for the opportunity to benefit from your consideration and skill. I will continue on my journey and experience more adventures! My best to all."
- Anonymous /
Office Visit /
Jul 22, 2021
"Excellent and highly qualified. She's busy because she's fantastic. Her results reflect her perfectionism and caring. Best in Boston. Staff great. Facility is top notch."
- J.M. /
Google /
Mar 19, 2021
"Beyond pleased with Dr. DeRosa and her team! From the initial consultation to the surgery and beyond. My daughter had otoplasty and the whole it was a very easy experience and she is very pleased with the outcome. Dr. DeRosa was able to answer all my and my daughter's questions thoroughly and kept her at ease the whole time. It is so convenient that they are able to do the surgery right in the office without needing to go to a hospital, especially now with the hospitals so crowded.The whole staff is terrific, there were no wait times for appointments, everything was done efficiently, but we never felt rushed.If you are looking to have your skin feel rejuvenated I have also been to the clinic for a facial and highly recommend the experience. Both my daughter and I highly recommend Dr. DeRosa and the whole staff at the DeRosa Clinic."
- M.O. /
Yelp /
Jan 18, 2021
"I am here to preach the gospel of the DeRosa Clinic.My story: I moved to Boston for graduate school, and I asked my esteemed SF-based doctor for a recommendation in the Boston area, and he directed me to Dr. DeRosa. I now live in Washington, DC, and I trust Dr. DeRosa so much that I called her office for dermatologist contacts in DC. How I wish I still lived in Boston so I could continue seeing Dr. DeRosa!My experience: Walking into the DeRosa clinic was like getting a much welcome dose of sunshine. The women staffing the front desk were always extremely warm and welcoming. Being so far from home, I felt well attended to and well taken care of. As I write this, I miss them so much!Dr. DeRosa was beyond fantastic. She not only addressed every concern of mine, no matter how trivial (eg, the tiniest skin irritation), but she did so with aplomb, grace, and vivacity. And I mean what I say. Dr. DeRosa was not only an extremely skilled doctor, but she was also unbelievably charismatic and caring. I left her offices, not only with my health concerns addressed, but with Soul Cycle class recommendations and networking tips!On-site, Dr. DeRosa also has the most skilled aesthetician. I literally would go from Dr. DeRosa's office, where she would pinpoint a skin issue, to the room next door, where an aesthetician would perform a rejuvenating facial. I would look at my skin the next day, and it would look brand-spanking new. I don't think anyone can compete with that.I now live in Washington, DC for work, and I must confess, I miss Dr. DeRosa, her staff, and the office IMMENSELY. For those of you who are close enough to be able to have De. DeRosa as your doctor, you couldn't be more lucky!"
- A.P. /
Yelp /
Jan 08, 2021
Previous
Next
While anyone experiencing hair loss is essentially a good candidate for PRP therapy, patients with early hair loss usually yield the best results. PRP is best used for patients with androgenic alopecia, an inherited type of hair loss that typically occurs along the top part of the head. In women, this can sometimes look like a broadening part with regular hair density on the back of the head. Patients with areas of "weak quality" hair growth typically have the best results with PRP hair regrowth treatments. This treatment works best in areas where there are still hair follicles present.
Our PRP for Hair Loss Technique
A nonsurgical process, PRP therapy requires just one short, one-hour in-office visit. The process starts with drawing a small amount of your blood and putting it in a specialized machine, which circulates the blood at high speed to separate the platelets from the rest of the blood elements. After that, we use a specialty delivery system, called Aquagold FineTouch , to comfortably deliver the platelets and growth factors right to your hair follicles. Concentrated platelet-rich plasma is reintroduced into areas of your head that are thinning.
There's no downtime after this procedure, with virtually no limits or restrictions. We do recommend to hold off on hair washing for at least 12 hours so that the platelet rich plasma and growth factors do not get washed away. Patients may develop some redness, minimal swelling, and mild discomfort in the treated areas. These symptoms can last up to 48 hours. While outcomes differ for every individual, aesthetic results are generally noticed around 4 – 6 months after the initial treatment and will continue to improve for up to a year following treatment. Since PRP is not a permanent option for hair loss, we recommend a series of 3 to 4 treatments every 4-8 weeks and then follow-up sessions are suggested every 12 – 18 months. It's essential to remember that PRP doesn't grow new hair follicles in locations where you are already bald. It's used to help reverse the miniaturization of hair follicles so they will produce fuller, healthier, longer hair fibers.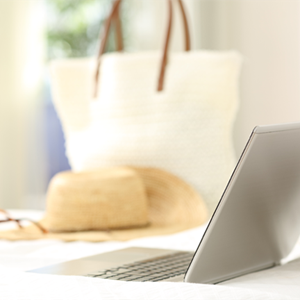 PRP treatment is a scientifically-backed choice for people struggling to choose between hair loss solutions. At DeRosa Center Plastic Surgery, we are honored to offer proven solutions to efficiently treat thinning hair. To find out more about PRP sessions, we welcome you to call our Palm Beach, FL office now.