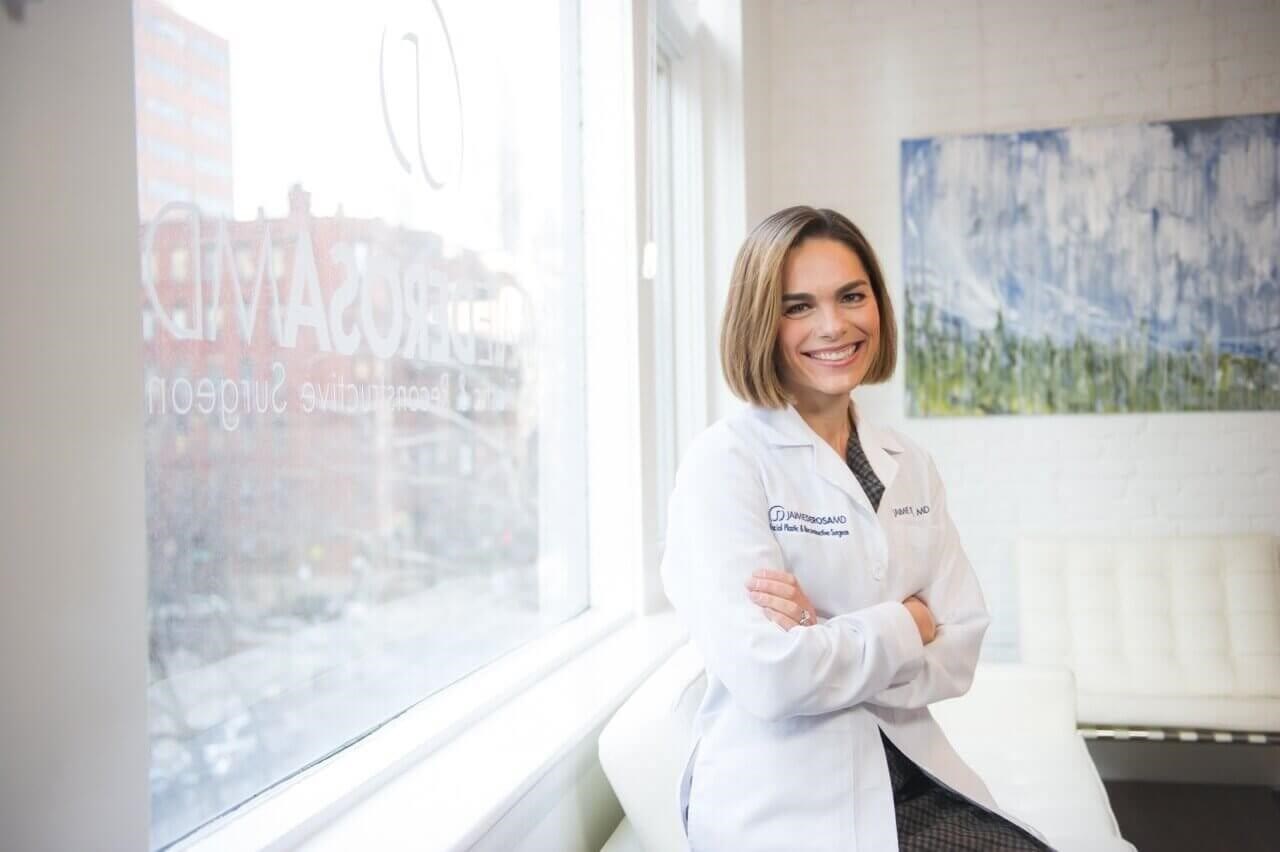 About Candela Profound RF
When we are born, our bodies have a full supply of collagen and elastin that make the skin soft, smooth, resilient, and healthy. But as we age, this stock begins to dwindle and the skin on the face and body decreases in resiliency, leading to wrinkles, lines, and a sagging appearance. To improve the tightness and health of the skin without cosmetic surgery, leading plastic surgeon Dr. Jaimie DeRosa offers Candela Profound RF nonsurgical skin tightening and fat reduction to Palm Beach, FL patients. Profound harnesses the benefits of RF (radiofrequency) energy and microneedling technology, stimulating the natural production of elastin and collagen to reduce wrinkles and tighten, firm, and enhance the health of the skin. During a private consultation, our team can talk with you about your aesthetic goals and help you decide if nonsurgical skin tightening can meet your needs. If you wish to tone the skin on your body or face without the time and expense of surgery, schedule an appointment with Dr. DeRosa to learn more about Profound RF nonsurgical skin tightening.
Surgical skin tightening, such as facelifts, remains the most effective method of correcting sagging, loose skin. Profound RF is a noninvasive skin tightening alternative and may be a great option if a facelift or another surgical procedure is not desired. Nonsurgical skin tightening treatments may be performed on most areas of the face and body, including the stomach, neck, thighs, and arms. Ideal patients for this procedure:
Are in good general health
Are near or at a healthy, stable weight
Have light or medium skin looseness on the face or body
Have lines or wrinkles on the body or face
Wish to boost the appearance and health of their skin
To prepare for the Profound RF procedure, the treatment areas will be cleaned to remove any dirt, oil, makeup, and lotion. Local anesthesia options may be considered if preferred, but many patients find any discomfort during the laser treatment to be brief and manageable. As soon as you are ready, we will pass the Profound RF handpiece over the skin precisely and evenly multiple times to ensure the most efficient treatment session. The RF microneedling energy stimulates the body's natural healing properties to generate collagen and elastin, which firms and tightens the skin and destroys fat cells. A session may take about 30 – 90 minutes based on the size and number of areas being treated. After the procedure is complete, you will be able to leave and resume your normal daily routine.
After your treatment session with Profound, the affected areas may be mildly numb, red, or swollen. These symptoms are normal and should subside naturally in about 2 – 3 days. Our team will provide recommendations on caring for your skin following the treatment, such as keeping it moisturized and protected from sun damage. In many cases, treatment results may not be noticeable immediately after the procedure. Since elastin and collagen stimulation and growth is a slow process, you should expect to see full results about 2 – 6 months after your session. However, your results should be long-lasting and enhance the overall health and appearance of your skin. You may require several treatment sessions to achieve your ideal outcome. At your initial consultation, Dr. DeRosa will help you create your custom treatment plan to meet your targeted needs and desired aesthetic goals.
If you would like to reduce wrinkles and tighten and firm your skin without taking a surgical approach, we invite you to schedule a consultation with Dr. DeRosa to learn more about Candela Profound. An effective, noninvasive procedure that carries no recovery time, RF skin tightening may help to improve the tone and health of your skin and minimize the signs of aging. Get a personalized plan for noninvasive skin tightening and fat reduction during your private consultation at DeRosa Center Plastic Surgery in Palm Beach, FL.
Related Posts