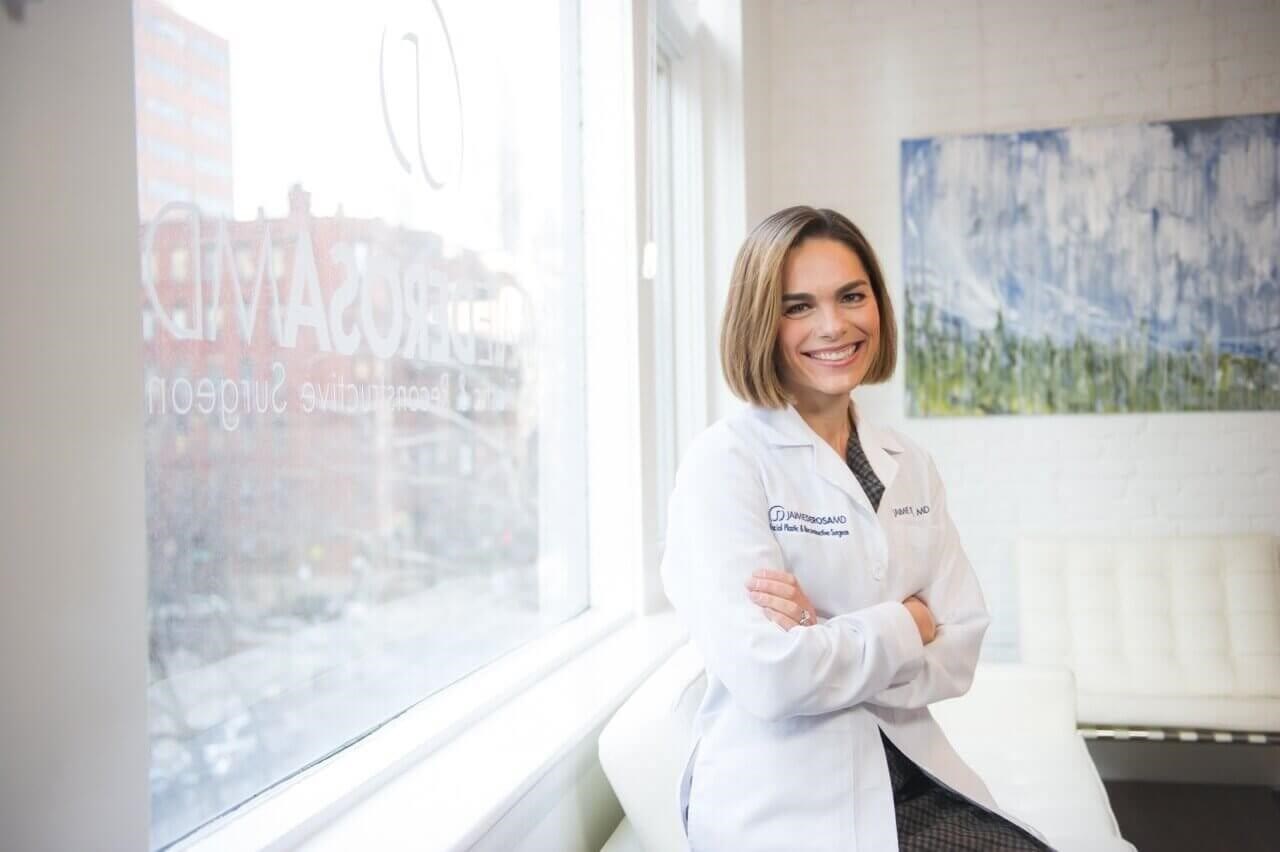 A liquid facelift is a cosmetic treatment that allows you to experience the effects of a surgical facelift without pursuing a major plastic surgery procedure. The liquid facelift treatment at DeRosa Center Plastic Surgery uses a special mix of relaxers and fillers to add smoothness and volume to the face, making the patient look more youthful. The injectable wrinkle fillers work by adding plumpness to the skin while decreasing fine lines, and the wrinkle relaxers create overall smoothness. For dramatic results, our facial plastic surgeons can include other treatments, like chemical peels, microneedling, and PRP therapy. Please call our Palm Beach, FL practice for additional information.
Reviews
"Jaimie, Thank you so much for inviting me to the DeRosa Clinic. It was truly the BEST facial I have ever received. I also felt so welcomed by you and your team. Thank you for your kindness and generosity. I look forward to the next time I will get to see you! I am so inspired by what you have created and I look forward to celebrating your success as you expand your business! Wishing you have the happiest holiday season! With love,"
- Anonymous /
Office Visit /
Sep 14, 2018
"Thank you for the opportunity to benefit from your consideration and skill. I will continue on my journey and experience more adventures! My best to all."
- Anonymous /
Office Visit /
Jul 22, 2021
"Excellent and highly qualified. She's busy because she's fantastic. Her results reflect her perfectionism and caring. Best in Boston. Staff great. Facility is top notch."
- J.M. /
Google /
Mar 19, 2021
"Beyond pleased with Dr. DeRosa and her team! From the initial consultation to the surgery and beyond. My daughter had otoplasty and the whole it was a very easy experience and she is very pleased with the outcome. Dr. DeRosa was able to answer all my and my daughter's questions thoroughly and kept her at ease the whole time. It is so convenient that they are able to do the surgery right in the office without needing to go to a hospital, especially now with the hospitals so crowded.The whole staff is terrific, there were no wait times for appointments, everything was done efficiently, but we never felt rushed.If you are looking to have your skin feel rejuvenated I have also been to the clinic for a facial and highly recommend the experience. Both my daughter and I highly recommend Dr. DeRosa and the whole staff at the DeRosa Clinic."
- M.O. /
Yelp /
Jan 18, 2021
"I am here to preach the gospel of the DeRosa Clinic.My story: I moved to Boston for graduate school, and I asked my esteemed SF-based doctor for a recommendation in the Boston area, and he directed me to Dr. DeRosa. I now live in Washington, DC, and I trust Dr. DeRosa so much that I called her office for dermatologist contacts in DC. How I wish I still lived in Boston so I could continue seeing Dr. DeRosa!My experience: Walking into the DeRosa clinic was like getting a much welcome dose of sunshine. The women staffing the front desk were always extremely warm and welcoming. Being so far from home, I felt well attended to and well taken care of. As I write this, I miss them so much!Dr. DeRosa was beyond fantastic. She not only addressed every concern of mine, no matter how trivial (eg, the tiniest skin irritation), but she did so with aplomb, grace, and vivacity. And I mean what I say. Dr. DeRosa was not only an extremely skilled doctor, but she was also unbelievably charismatic and caring. I left her offices, not only with my health concerns addressed, but with Soul Cycle class recommendations and networking tips!On-site, Dr. DeRosa also has the most skilled aesthetician. I literally would go from Dr. DeRosa's office, where she would pinpoint a skin issue, to the room next door, where an aesthetician would perform a rejuvenating facial. I would look at my skin the next day, and it would look brand-spanking new. I don't think anyone can compete with that.I now live in Washington, DC for work, and I must confess, I miss Dr. DeRosa, her staff, and the office IMMENSELY. For those of you who are close enough to be able to have De. DeRosa as your doctor, you couldn't be more lucky!"
- A.P. /
Yelp /
Jan 08, 2021
Previous
Next
Is A Liquid Facelift For You?
Ideal candidates for a liquid facelift include patients who want to reduce the signs of aging and increase facial volume without having to experience the recovery associated with aesthetic surgery. Liquid facelifts provide an exciting option for Palm Beach, FL patients wanting to fill in pits, bumps, or irregularities in the skin while rejuvenating the facial features. A liquid facelift at DeRosa Center Plastic Surgery can lift droopy eyelids, plump up hollow temples or cheeks, and address under-eye bags and dark circles. The procedure is also ideal for those in search of fast results.
Before your procedure, we will consider your cosmetic goals to decide what mixture of injectables may be required to achieve your desired results. The procedure technique for both the fillers and the relaxers is the same and begins with us marking the injection sites. Next, your skin is cleansed and local anesthesia is used on the treatment area. Using a small needle and syringe, we will start making injections to the marked areas. The liquid facelift procedure is done in-office and only takes a short amount of time to complete.
At our Palm Beach, FL location, we use Food and Drug Administration (FDA) approved fillers and wrinkle relaxers, which are considered safe for liquid facelifts. Usually, patients notice the effects of fillers right away while relaxers could take up to a week to reveal the best results. For patients interested in additional aesthetic procedures, we may recommend that you wait a few days after injections. The longevity of the results depends on the relaxers and fillers used in the procedure. Some liquid facelift products only last a few months while other products can yield much longer results. In order to maintain results, you should come back to DeRosa Center Plastic Surgery for touch-ups.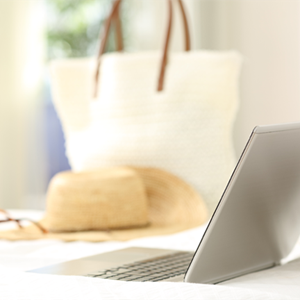 This exciting cosmetic procedure is an awesome alternative to a surgical facelift and produces similar results. Whether you want more volume or want to create smoothness, a liquid facelift may be the option for you. It can create a beautiful outcome without the lengthy recovery associated with a surgical procedure. By combining fillers and relaxers, our team offers a personalized procedure plan that fits the goals and wants of every individual patient. For more information, call our Palm Beach, FL practice to schedule a consultation and obtain the results you desire.
Related Procedures
Related Posts