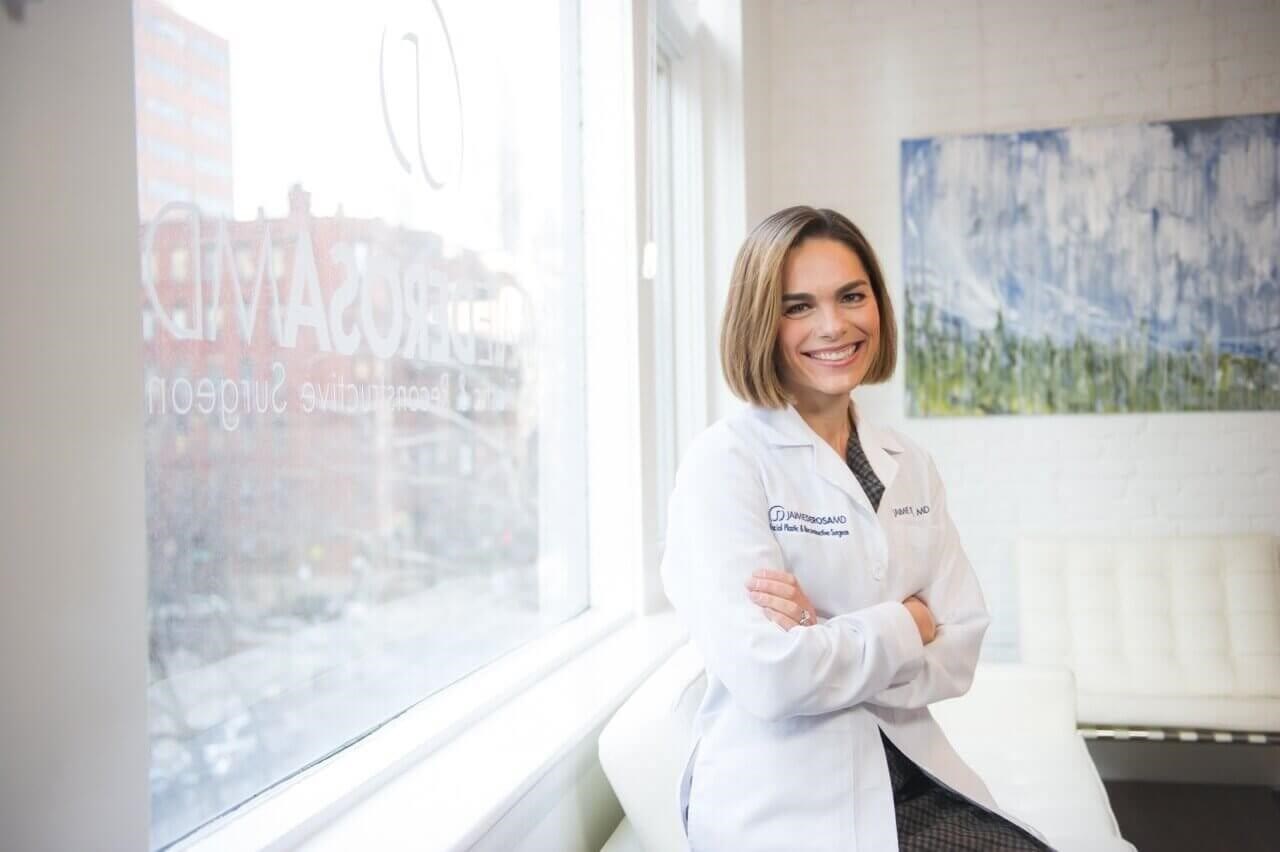 The Candela CO2RE laser skin resurfacing system is a groundbreaking, nonsurgical procedure that uses pulsating beams of laser light energy to eliminate damaged skin one layer at a time. Not only does the CO2RE fractionated CO2 laser resurface the skin, but it also is a fantastic wrinkle reducer and treatment for tough pigmentation problems. The treatment, available at DeRosa Center Plastic Surgery in Palm Beach, FL, is ideal for addressing facial lines and improving skin irregularities, like acne scars, pigmentation, sun damage, and other issues. As an advanced fractional skin resurfacing laser, CO2RE targets the superficial and deeper layers of the skin, allowing treatment to be tailored to individual needs for softer, clearer, younger-looking results. If you are searching for an effective solution for wrinkle reduction, facial blemishes, and other cosmetic concerns, schedule a visit with facial plastic surgeon, Dr. Jaimie DeRosa, and her team to learn if CO2RE laser skin resurfacing can meet your aesthetic goals.
Reviews
"Jaimie, Thank you so much for inviting me to the DeRosa Clinic. It was truly the BEST facial I have ever received. I also felt so welcomed by you and your team. Thank you for your kindness and generosity. I look forward to the next time I will get to see you! I am so inspired by what you have created and I look forward to celebrating your success as you expand your business! Wishing you have the happiest holiday season! With love,"
- Anonymous /
Office Visit /
Sep 14, 2018
"Thank you for the opportunity to benefit from your consideration and skill. I will continue on my journey and experience more adventures! My best to all."
- Anonymous /
Office Visit /
Jul 22, 2021
"Beyond pleased with Dr. DeRosa and her team! From the initial consultation to the surgery and beyond. My daughter had otoplasty and the whole it was a very easy experience and she is very pleased with the outcome. Dr. DeRosa was able to answer all my and my daughter's questions thoroughly and kept her at ease the whole time. It is so convenient that they are able to do the surgery right in the office without needing to go to a hospital, especially now with the hospitals so crowded.The whole staff is terrific, there were no wait times for appointments, everything was done efficiently, but we never felt rushed.If you are looking to have your skin feel rejuvenated I have also been to the clinic for a facial and highly recommend the experience. Both my daughter and I highly recommend Dr. DeRosa and the whole staff at the DeRosa Clinic."
- M.O. /
Yelp /
Jan 18, 2021
"I am here to preach the gospel of the DeRosa Clinic.My story: I moved to Boston for graduate school, and I asked my esteemed SF-based doctor for a recommendation in the Boston area, and he directed me to Dr. DeRosa. I now live in Washington, DC, and I trust Dr. DeRosa so much that I called her office for dermatologist contacts in DC. How I wish I still lived in Boston so I could continue seeing Dr. DeRosa!My experience: Walking into the DeRosa clinic was like getting a much welcome dose of sunshine. The women staffing the front desk were always extremely warm and welcoming. Being so far from home, I felt well attended to and well taken care of. As I write this, I miss them so much!Dr. DeRosa was beyond fantastic. She not only addressed every concern of mine, no matter how trivial (eg, the tiniest skin irritation), but she did so with aplomb, grace, and vivacity. And I mean what I say. Dr. DeRosa was not only an extremely skilled doctor, but she was also unbelievably charismatic and caring. I left her offices, not only with my health concerns addressed, but with Soul Cycle class recommendations and networking tips!On-site, Dr. DeRosa also has the most skilled aesthetician. I literally would go from Dr. DeRosa's office, where she would pinpoint a skin issue, to the room next door, where an aesthetician would perform a rejuvenating facial. I would look at my skin the next day, and it would look brand-spanking new. I don't think anyone can compete with that.I now live in Washington, DC for work, and I must confess, I miss Dr. DeRosa, her staff, and the office IMMENSELY. For those of you who are close enough to be able to have De. DeRosa as your doctor, you couldn't be more lucky!"
- A.P. /
Yelp /
Jan 08, 2021
"Dr.DeRosa is a fantastic surgeon with an amazing stuff. All procedures I have done in the office have been very successful and achieved the best results. Would highly recommend the office."
- K.K. /
Yelp /
Dec 30, 2020
Previous
Next
CO2RE laser skin resurfacing is designed to target common signs of aging and complexion concerns, including sun-damaged skin, age spots, acne scars, fine lines and wrinkles, hyperpigmentation, or redness. This technology can also be effective in smoothing the appearance of rough skin texture, scaly patches, or other irregularities. Laser skin resurfacing may not be suggested for men and women with very dark skin or active acne outbreaks. Additionally, it is important to be aware of the recovery period that follows laser skin resurfacing treatments. Certain patients, based on the condition of their skin, may need up to 2 – 3 weeks to fully recover. Most patients will be back into their regular activities and social events within 1 - 2 weeks.
When a more intense or deeper laser resurfacing treatment is anticipated, you may be given a topical antipigmentation cream, such as 4% hydroquinone, to help reduce the risk of PIH (post inflammatory hyperpigmentation). We also over recommend preparing the skin with a topical, such as Alastin's nectar, which gets the skin ready for treatment, to use for 2 -3 weeks before your laser treatment. Always a DeRosa Center favorite, a retinoid cream may be used to also prepare your skin, and you will discontiue the use of a retinoid or retinol 2 weeks before your laser procedure. These topical creams used before the laser resurfacing treatment help prepare the skin for maximum results. If you have a history of cold sores and the mouth area is going to be treated, be sure to let your provider know beforehand, since we will want to prescribe an antiviral medication for you to take before and after the laser treatment to decrease the risk of a cold sore outbreak.
Sedative medication may be suggested prior to the treatment to help increase comfort throughout your appointment. If your skin only needs mild correction, a topical anesthesia may be used to numb the specific areas the laser will target. During the CO2RE procedure, we will have you relax comfortably in our treatment chair while the laser is passed over your skin, precisely targeting the designated treatment sites. You will feel the warmth from the laser followed by cold air from the system's built-in cooling device. The laser energy is designed to eliminate damaged skin cells while also stimulating new collagen production.
Immediately after your Candela CO2RE laser resurfacing treatment, your DeRosa Center Palm Beach provider will apply an ointment to the treated skin, and then you can return home to recover. The skin will look red, irritated, and possibly swollen, similar to a bad sunburn, but, for lighter skin resurfacing treatments, these effects should subside within a couple of days. If you are receiving a deeper laser skin treatment, your recovery may last for a few weeks. Pain is minimal after treatment, but, if needed, pain medication may be prescribed to minimize post-treatment symptoms and enhance your comfort as your skin heals. UV exposure should be limited after laser skin resurfacing treatments, and sun protection should be applied frequently once your skin is past the initial healing period. For all laser intensities, the skin typically will naturally flake, crust, and peel off. It is important to avoid picking at the skin, as this can cause scarring, damage, and a slower healing response. Once the peeling process is complete, your skin should feel softer and appear younger, clearer, and radiantly rejuvenated.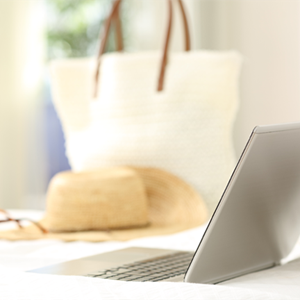 A Softer, Clearer Complexion
Candela CO2RE laser skin resurfacing from DeRosa Center Plastic Surgery can offer outstanding results for those wishing to fight the signs of aging and enjoy a more youthful, clearer complexion. If you are curious about laser resurfacing and want to hear more about its benefits, or discuss other treatment options, schedule your appointment with Dr. DeRosa or Jessica Zalutko, PA-C at our Palm Beach, FL location today.
Related Posts