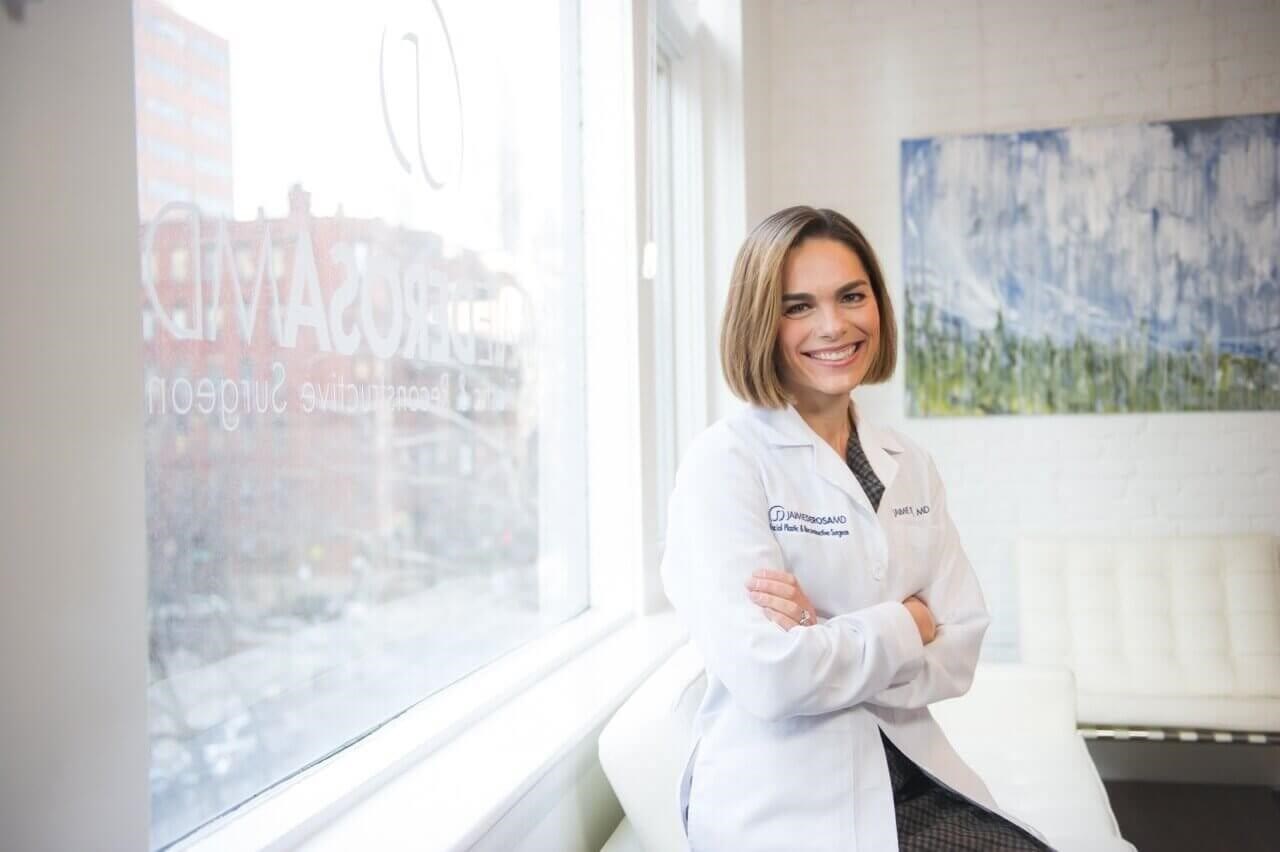 Our jawlines can be drastically affected by weight loss, weight gain, and aging. For some, loose skin begins to collect under the chin as they age, leading to a lack of confidence and a desire for improvement without turning directly to surgery. DeRosa Center Plastic Surgery in Palm Beach, FL is proud to offer jawline contouring, a highly customized treatment that helps to sculpt, slim, or strengthen your jawline. Depending on your aesthetic goals and the expertise of our surgeons, your procedure could include injectable dermal fillers, injectable fat reduction, radiofrequency treatment, or a combination of the three. To begin creating your personalized treatment plan, contact our Palm Beach, FL facility today.
Jawline Contouring Reviews
"Where do I even begin with all of the amazing things about Dr. DeRosa? Let me start with my story. I am a 33 year old woman who had my first rhinoplasty in 2001 (15 years ago) to remove a large dorsal hump. This surgery removed the dorsal hump but I was left with a very prominent nose that was raised too high and was crooked. I hated my nose every single day. I would always find ways to turn my face so people could see my profile and when driving would get anxiety every time a car was next to me. After 15 years, I finally decided to look into a revision rhinoplasty. I had originally went back to my original doctor 12 years ago which I realized was a bad idea and never followed through with a second surgery. I went to other doctors who would not operate on me at all. I stumbled upon Dr. DeRosa on google and spent hours on her website. I watched all of her videos and testimonials and knew I had to meet her! Her secretary Cassandra is absolutely amazing! She made my consultation appointment very quickly and was always knowledgeable in any question I had. her friendly personality is the most wonderful addition to this office. The first time I met Dr. DeRosa she same flying into the room with the biggest smile and happiest personality I have ever witnessed. She listened to all of my concerns and then looked in my nose and told me what she could do. She took before pictures and used a computer program to give me an idea of what she would be able to achieve. She spent one hour with me at my consultation when most doctors spend 5-10 minutes. Before I left, I had all of the quotes and information that I would need to make my decision. I booked my surgery a week after my consultation. My surgery was on June 27th and everything went perfect. The hospital staff was amazing and I cannot say enough great things about the whole process. Dr. DeRosa herself called me the next day to check on me and make sure I was doing well. I saw her a week later for the cast/stitches removal and she was just so comforting and gentle. I did not fell a thing and I had stitches in three places. I also got a chin implant and she had to take rib cartilage. If you are someone who is unhappy with their nose go see... no RUN to see Dr. DeRosa. She is an expert in this area and she is extremely skilled in her craft. My results are INCREDIBLE and I am only 1 week post op right now and still have a lot of swelling. She fixed my deviated septum (that the first doctor created), brought my nose back down where it needed to be and widened my very thin nose. I have the most amazing profile that i have dreamed of for over 20 years!!! My surgery was 5.5 hours and was not an easy task. I also drove 1.5 hours to Boston just to have Dr. DeRosa for my doctor because no one in my state could perform what she could. For the first time in my life I am confident and LOVE my nose! Family members didn't even know I had surgery because she takes a very natural approach so that you look like yourself which was very important to me. Feel free to ask the office to speak with me if you are considering this surgery. They set you up with past patients to help you with your decision and it really helped me during this process. Thank you Dr. DeRosa for changing my life. I have no idea what the few negative reviews are about because you are a miracle worker! Yes, she is a little expensive, but you get what you pay for!!!! I did get a little discount because my insurance paid for the functional part of my surgery which was a plus! Regardless, she is worth every penny! Good luck to those of you who are considering rhinoplasty. :)"
- Anonymous /
Office Visit /
Jul 07, 2016
Previous
Next
Nonsurgical jawline contouring is an outstanding treatment option for patients who dislike the appearance of their jawline and chin. The best candidates for the procedure include men and women who:
Have pockets of fat under the chin and jawline
Are concerned about an overbearing jawline
Wish to improve lower facial sagging or drooping jowls
Want to fill in dimples around the lower portion of the face
Feel their jawline structure is too small or weak
One of our skilled plastic surgeons will meet with you during a consultation to determine the best course of action for your treatment. We use a variety of nonsurgical services and procedures to achieve your desired result. These could include injectables, like KYBELLA® or BOTOX®, or radiofrequency technologies, like Candela Profound™, which firm and tighten the skin. Your procedure will be tailored to your specific needs by a member of our team.
Following your treatment, you will enjoy the results rather quickly. Once your procedure is complete, a member of our team will provide you with instructions on how best to care for your skin while the products settle into place and begin to work from beneath the skin. Since this treatment is nonsurgical in nature, your results will be lasting, but not permanent. Patients with excessively loose skin or who desire drastic, long-term results may be better candidates for surgery.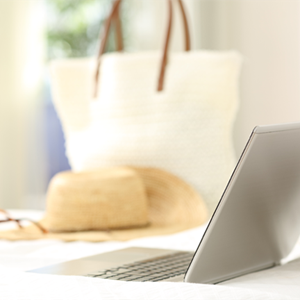 Schedule Your Consultation
If you desire to amplify your appearance without surgery, jawline contouring is an excellent option for you. Schedule your visit today to learn more about your options for nonsurgical jawline contouring. We look forward to seeing you at DeRosa Center Plastic Surgery in Palm Beach, FL.
Related Posts