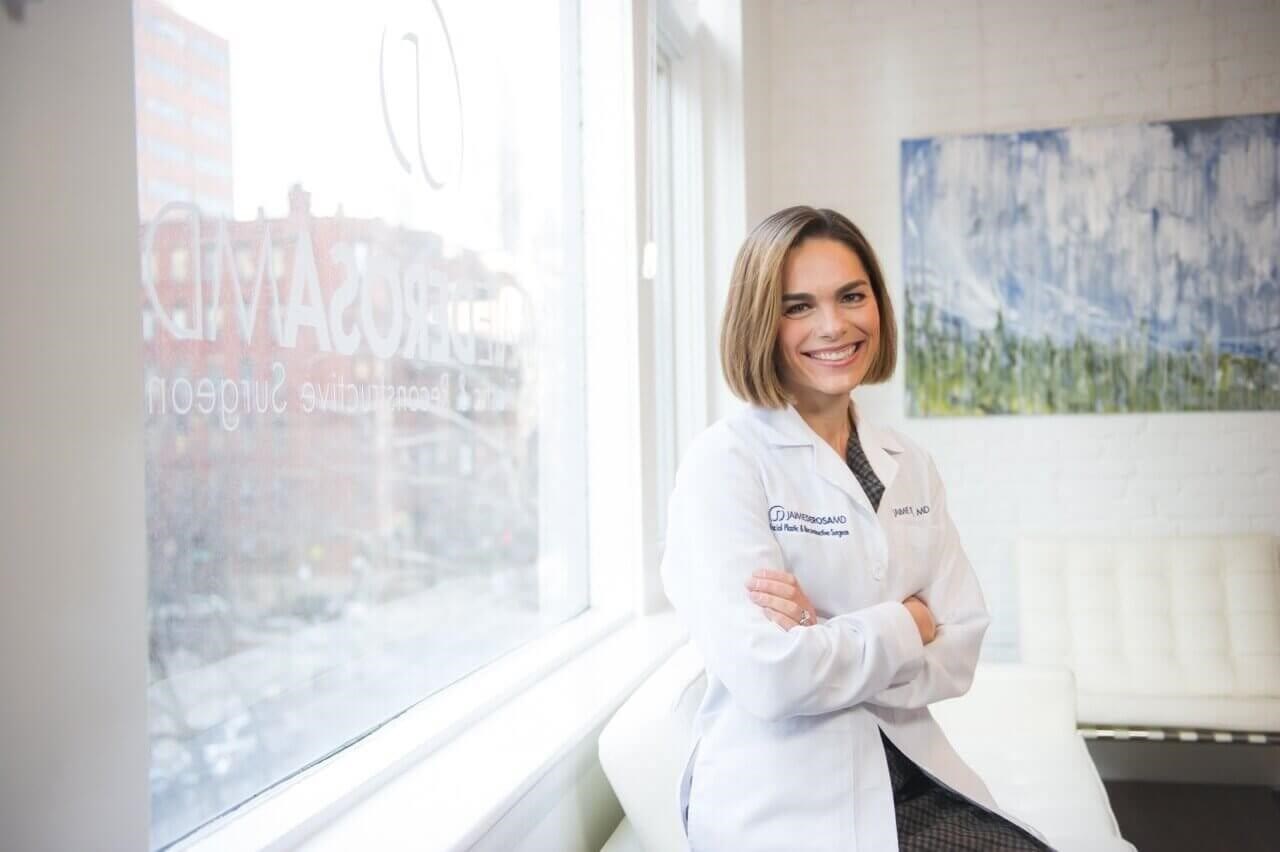 DeRosa Center Plastic Surgery offers Palm Beach, FL men and women several nonsurgical options for skin rejuvenation. Dysport is an injectable treatment that works similarly to BOTOX to reduce and soften dynamic wrinkles and lines throughout the face. Dynamic wrinkles are created by recurrent facial movements and expressions (like laughing, frowning, and smiling) that over several decades make the facial muscles tight. This causes the skin over the muscle to have a grooved line that is visible, even when your face is resting. Dysport is specifically created to address the most common dynamic wrinkles, such as the vertical frown lines between the eyebrows. It temporarily softens the treated muscle so the line is smoother but with natural-looking results that don't make your face look frozen. Hear more about Dysport wrinkle relaxer treatments at DeRosa Center Plastic Surgery to help make you look more youthful.
Dysport is ideal if you want a nonsurgical option to correct moderate to severe vertical frown (glabellar) lines between the eyebrows. Because dynamic wrinkles and lines are caused by repetitive use, they can become visible in younger patients and make you look sad, tired, or mad. Dysport is a fast, effective treatment that addresses dynamic wrinkles without giving you a "frozen" appearance. Since Dysport expands to treat a group of wrinkles, it is also great for Crow's feet, the small wrinkles in the outer corners of the eyes. Many patients at DeRosa Center Plastic Surgery notice visible improvements in their dynamic wrinkles a few days after their injections. On average, injections last about four months.
Reviews
"Jaimie, Thank you so much for inviting me to the DeRosa Clinic. It was truly the BEST facial I have ever received. I also felt so welcomed by you and your team. Thank you for your kindness and generosity. I look forward to the next time I will get to see you! I am so inspired by what you have created and I look forward to celebrating your success as you expand your business! Wishing you have the happiest holiday season! With love,"
- Anonymous /
Office Visit /
Sep 14, 2018
"Thank you for the opportunity to benefit from your consideration and skill. I will continue on my journey and experience more adventures! My best to all."
- Anonymous /
Office Visit /
Jul 22, 2021
"Beyond pleased with Dr. DeRosa and her team! From the initial consultation to the surgery and beyond. My daughter had otoplasty and the whole it was a very easy experience and she is very pleased with the outcome. Dr. DeRosa was able to answer all my and my daughter's questions thoroughly and kept her at ease the whole time. It is so convenient that they are able to do the surgery right in the office without needing to go to a hospital, especially now with the hospitals so crowded.The whole staff is terrific, there were no wait times for appointments, everything was done efficiently, but we never felt rushed.If you are looking to have your skin feel rejuvenated I have also been to the clinic for a facial and highly recommend the experience. Both my daughter and I highly recommend Dr. DeRosa and the whole staff at the DeRosa Clinic."
- M.O. /
Yelp /
Jan 18, 2021
"I am here to preach the gospel of the DeRosa Clinic.My story: I moved to Boston for graduate school, and I asked my esteemed SF-based doctor for a recommendation in the Boston area, and he directed me to Dr. DeRosa. I now live in Washington, DC, and I trust Dr. DeRosa so much that I called her office for dermatologist contacts in DC. How I wish I still lived in Boston so I could continue seeing Dr. DeRosa!My experience: Walking into the DeRosa clinic was like getting a much welcome dose of sunshine. The women staffing the front desk were always extremely warm and welcoming. Being so far from home, I felt well attended to and well taken care of. As I write this, I miss them so much!Dr. DeRosa was beyond fantastic. She not only addressed every concern of mine, no matter how trivial (eg, the tiniest skin irritation), but she did so with aplomb, grace, and vivacity. And I mean what I say. Dr. DeRosa was not only an extremely skilled doctor, but she was also unbelievably charismatic and caring. I left her offices, not only with my health concerns addressed, but with Soul Cycle class recommendations and networking tips!On-site, Dr. DeRosa also has the most skilled aesthetician. I literally would go from Dr. DeRosa's office, where she would pinpoint a skin issue, to the room next door, where an aesthetician would perform a rejuvenating facial. I would look at my skin the next day, and it would look brand-spanking new. I don't think anyone can compete with that.I now live in Washington, DC for work, and I must confess, I miss Dr. DeRosa, her staff, and the office IMMENSELY. For those of you who are close enough to be able to have De. DeRosa as your doctor, you couldn't be more lucky!"
- A.P. /
Yelp /
Jan 08, 2021
"Dr.DeRosa is a fantastic surgeon with an amazing stuff. All procedures I have done in the office have been very successful and achieved the best results. Would highly recommend the office."
- K.K. /
Yelp /
Dec 30, 2020
Previous
Next
Following your consultation, we administer Dysport injections in one of our treatment rooms, which takes around 15 – 30 minutes. Generally, a local anesthetic or numbing cream is not used because we inject the Dysport using a fine-gauge needle. The injections may cause minimal discomfort so we can apply numbing cream if requested. During your appointment, we will thoroughly cleanse the area, carefully inject the Dysport into five spots along the brow, and gently place a cold compress to limit swelling and bruising. Following your treatment at DeRosa Center Plastic Surgery, you can perform normal tasks, but you should avoid taxing activities for at least a day.
Following a Dysport session, you may see light swelling and redness near the injection sites, but this generally will disappear in a few days. You should sleep upright for the first night and may want to use a cold compress as needed. Improvements are often seen in 1 – 3 days as the visibility of your dynamic wrinkles is decreased for a smoother, softer appearance. These results should last for around 3 – 4 months, and more injections can be performed at DeRosa Center Plastic Surgery in Palm Beach, FL to maintain your results.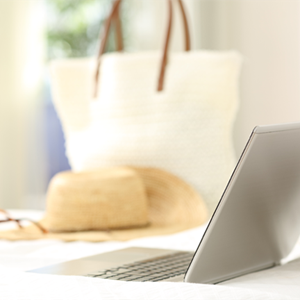 If you are looking for a nonsurgical option to rejuvenate your appearance by treating dynamic wrinkles, Dysport wrinkle relaxer is a great treatment. You can discuss Dysport and other treatments during your appointment to develop a unique anti-aging plan that fits your needs and goals. We invite you to call DeRosa Center Plastic Surgery in Palm Beach, FL to learn more about Dysport and schedule an appointment.
Related Procedures
Related Posts