To help turn back the hands of time and to prevent lines and wrinkles from occurring on the forehead and upper face, DeRosa Clinic Plastic Surgery in Palm Beach, FL is pleased to offer BOTOX to local patients.
This facial rejuvenation treatment provides gorgeous results and is very common among both men and women. BOTOX can make a significant enhancement to lines and wrinkles, which are made from making expressions with the contracting muscles on the forehead. These facial lines may or may not disappear when the face is relaxed. BOTOX is a clean and purified strain of botulinum toxin (type A) that temporarily freezes the movements of the facial muscle. To soften these lines and wrinkles, BOTOX is injected to smooth the skin. BOTOX is most commonly administered between the eyebrows, on the Crow's feet near the eyes, and along the forehead.
Reviews
"Jaimie, Thank you so much for inviting me to the DeRosa Clinic. It was truly the BEST facial I have ever received. I also felt so welcomed by you and your team. Thank you for your kindness and generosity. I look forward to the next time I will get to see you! I am so inspired by what you have created and I look forward to celebrating your success as you expand your business! Wishing you have the happiest holiday season! With love,"
- Anonymous /
Office Visit /
Sep 14, 2018
"The staff and Dr DeRosa are amazing......"
- J.A. /
Facebook /
Dec 10, 2019
"What a phenomenal experience!! The staff is lovely, welcoming and knowledgeable and Dr. DeRosa brings next level talent to the area. I will never go anywhere else. Thrilled with my results!"
- J.F. /
Google /
Oct 31, 2019
"Palm Beach surrounding areas"
- A.J. /
Facebook /
Sep 25, 2019
"Dr Jaimie DeRosa is double board certified facial plastic surgeon."
- A.G. /
Facebook /
Jun 21, 2019
Previous
Next
BOTOX is ideal for patients who want to smooth the appearance of lines on their face in a nonsurgical way. BOTOX is also a preventive anti-aging treatment, even if you are younger — keep in mind how often you tend to make facial expressions. If you have forehead wrinkles or parallel lines between the brows, it is an effective noninvasive solution. It's also a solution for lines around the eyes. If you experience deeper lines, a combination of BOTOX and a filler may be a better option. Furthermore, if you are over the age of 50 with severe wrinkles, you may be a good candidate for a facelift. A facelift delivers a more impactful result and is longer-lasting. DeRosa Clinic Plastic Surgery offers various facelifts, blepharoplasties, and brow lifts as effective treatments.
At DeRosa Clinic Plastic Surgery, BOTOX injections are conveniently completed as an outpatient procedure. For new patients, we typically perform BOTOX treatments on the same day as your consultation. During the appointment, our doctors will ask you to make expressions using the upper face, such as squinting or frowning, which will help us to place the injections. The skin is prepared and the BOTOX is injected under the skin with a fine needle, followed by a cold compress to help minimize discomfort, swelling, and bruising. You can ask for a numbing cream to make the procedure more comfortable, but it generally is unnecessary. BOTOX injections typically take about 10 – 15 minutes, and you may get back to your normal day almost right away.
After the procedure, you can return to your typical routine. Although, patients should avoid strenuous exercise for a day. For the first night, we recommend patients sleep upright and not touch their face, which can accidentally spread the BOTOX to other areas. The injected areas of the face may become bruised, red, or swollen for 2 – 3 days, but you should not have any serious or long-lasting side effects. In the majority of cases, it typically takes around 5 – 7 days before the full results of BOTOX become visible. The results generally last 3 – 4 months. You can speak to your doctor about scheduling follow-up appointments to refresh your results.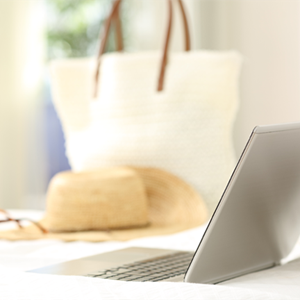 With BOTOX, you can smile, frown, laugh, and make any face you want without causing lines and wrinkles with BOTOX wrinkle relaxer treatments. To prevent and smooth lines throughout the face, we invite you to schedule a consultation at DeRosa Clinic Plastic Surgery in Palm Beach, FL to discover more about this amazing, nonsurgical injectable.
Related Procedures
Related Posts