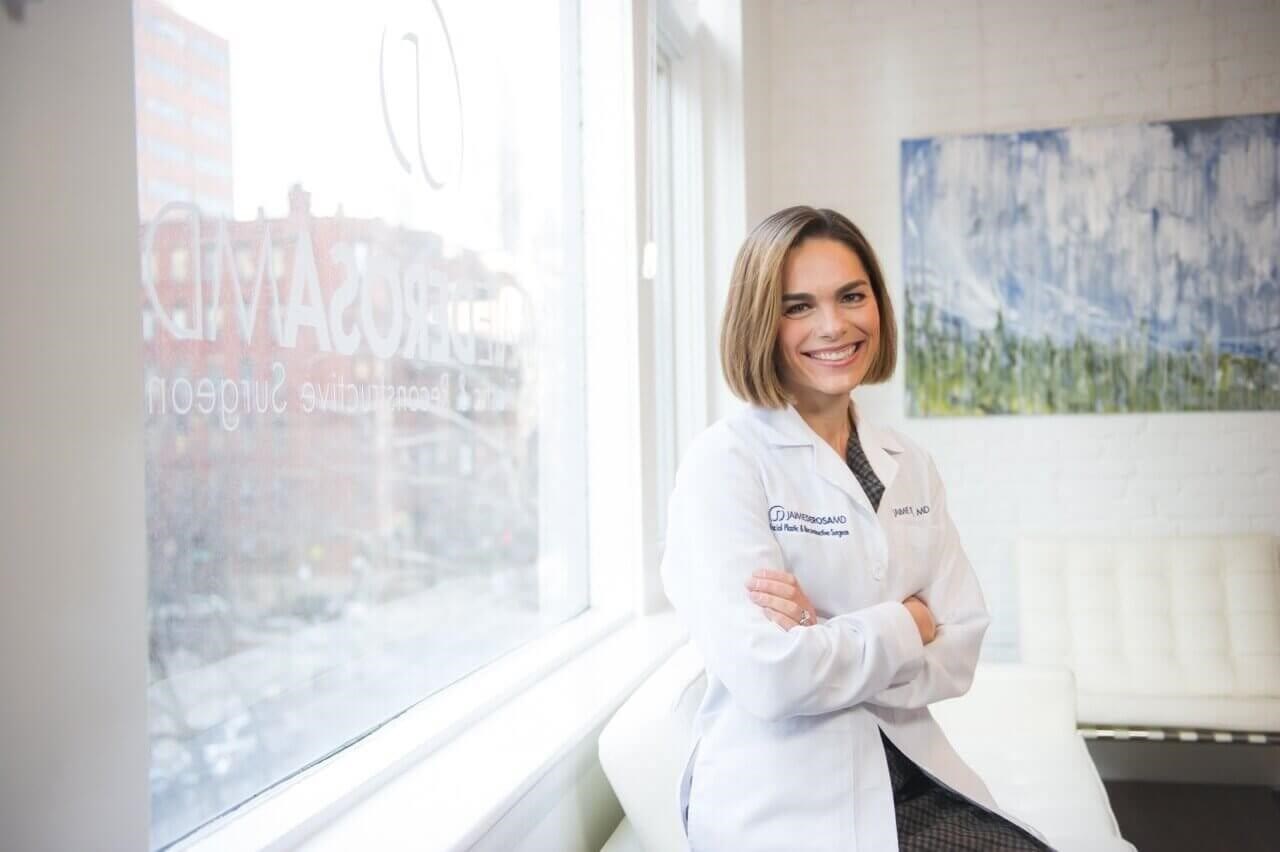 Rhinoplasty is an aesthetic treatment performed to improve the shape and size of the nose. Additionally, rhinoplasty may help correct functionality in many patients. Our expert facial plastic surgeons in Palm Beach, FL have extensive experience performing cosmetic facial procedures, like rhinoplasty. At DeRosa Center Plastic Surgery, we take a conservative approach to create beautiful and natural-looking results. Even though rhinoplasty consists of slight changes, results tend to be quite dramatic. Rhinoplasty can change the size, shape, length, or if you have a bump on your nose. The objective is to help you achieve an aesthetically appealing nose that meets your goals and functions well. Learn more about rhinoplasty and contact DeRosa Center Plastic Surgery to schedule your consultation.
Rhinoplasty Reviews
"Dr. Derosa is truly amazing! She takes the time to listen to all of your concerns at your initial consultation, discusses what she can realistically do for you and does some photo imaging. Her staff is amazing and they are helpful every step of the way. I had a revision rhinoplasty with Dr. Derosa and I couldn't be happier with the results. I finally have the nose I've dreamed of for over 20 years. She is the best of the best!!!"
- M. /
Healthgrades /
Jul 09, 2016
"First let me start off by saying Dr DeRosa, is extremely talented surgeon. Aswell as very understanding and patient. Dr DeRosa gave me the nose I always wanted I have so much more confidence she performed a 6 hour surgery on me BTW I'm a guy...and I'm not patient ,at all. So I was unhappy for a long time I have thick skin and was a smoker for ten years. It took along time to heal and gave her a hard time...but in the end I couldn't be more thrilled with the outcome. She is amazing thank you Dr."
- J. /
Healthgrades /
Mar 27, 2017
"Dr. DeRosa, You have truly changed my life and how I view myself. What a beautiful gift you have given me and to all the others you touch. Thank you from the bottom of my heart. XoXo"
- Anonymous /
Office Visit /
Jul 25, 2019
"Dr. DeRosa PERFORMED A FANTASTIC rhinoplasty on my nose! - I wanted a nose job ASAP and she was the fastest doctor to get me under the knife. It only took a week & a half for me to get the procedure done. That's why I went with her - She is extremely available at all times. Fast responsiveness. -She's an artist. I told her to do what looks best for my nose. I trusted her. She has good judgement, she's the professional, not me. -She's fairly priced, not the cheapest, however not too expensive. It cost me 8,500 USD -She follow up with free appointments to check up on you :) -She's very nice, pleasant, positive and confident doctor. If I have any more work that I want done. I'll be going to her! :)"
- Anonymous /
Office Visit /
Mar 13, 2018
"Hi Dr. DeRosa I just realized it was one year ago yesterday that I had my surgery with you. That was the day my life changed but at that moment I didn't know it. It's funny that one loses confidence over something as common as a nose. Yet as the weeks passed I realized you had given me everything you had promised and then some. Maybe it made no difference to anyone else but for me it changed me completely. Since this year has passed I find myself happier with who I see in the mirror and I am in more photos with my kids now. Thank you Jaimie so much for all you and your wonderful staff did for me. I am forever grateful."
- Anonymous /
Office Visit /
Jan 18, 2018
Previous
Next
Is Rhinoplasty Right For You?
Both men and women are candidates for rhinoplasty. If you are unhappy with the overall look of your nose and have distinct issues you would like to improve, enhance, or correct, this procedure may be a great choice. It's very important that patients thoroughly understand expectations because your facial appearance will change. Furthermore, facial growth and maturity should be complete. We will address this during your consultation, especially for teens.
Rhinoplasty is performed while the patient is under IV sedation or general anesthesia and is considered an outpatient procedure. This treatment offers different surgical methods, depending on your aesthetic goals and concerns. We perform nose surgery with either a closed approach or an open method. During the procedure, our objective is to reduce excess bone, cartilage, and tissue, or to improve and add cartilage for a new shape. We will reposition the nasal features, then the skin is reformed and draped over the newly structured framework. Finally, we place sutures either on the inside portion of the nose or within the natural external fold.
After your nose surgery, we will carefully monitor you in the recovery suite, and then our nurses will release you to recover at home. The nose will be very swollen and bruised for a few days. In most cases, there is bruising beneath the eyes as well. Consistently using cold compresses and inflammatory medications can assist with these symptoms. To check on your healing process, we will schedule your follow-up appointment approximately one week after surgery. It generally takes around 2 – 4 weeks to look normal following nose surgery. While healing, you should avoid strenuous exercise.
Frequently Asked Questions
How much does rhinoplasty cost?
Rhinoplasty cost varies based on the technique used and the complexity of the procedure. Before estimating costs, we will listen to your needs and goals to help develop your custom treatment plan. Once this is done, we can go over costs for the facility, anesthesia, and more. To get your best results, it's important to focus on selecting an experienced surgeon instead of the lowest cost. To help make your surgery easy to afford, DeRosa Center Plastic Surgery accepts many payment methods and our office can help you find low-interest medical financing.
Are there nonsurgical options to change my nose?
To smooth the appearance of lumps and bumps on your nose, a hyaluronic acid-based wrinkle filler (like Restylane or Juvéderm) might be an option. A filler can temporarily correct minor imperfections, which might help you decide to get rhinoplasty. Nose surgery is better for long-lasting results, larger changes, and to adjust the internal structure of the nose for better function. At your consultation, we will tell you more about nonsurgical nose reshaping.
What about ethnic rhinoplasty?
Ethnic rhinoplasty is about improving the nose while still keeping your cultural identity. This may be a concern if you are Asian, African-American, or Middle Eastern. In your consultation with one of our expert surgeons, please tell us your cosmetic goals or concerns. This will allow us to personalize your treatment plan and give you the best results.
Can I combine nose surgery with other facial surgeries?
Many patients consider combining rhinoplasty with another cosmetic procedure, like chin or cheek augmentation. We can discuss the various surgeries if you want a dramatic, natural-looking result. Once we understand your goals, our team can help you decide what procedures will be in your custom plan. Rhinoplasty can often help your whole face look more balanced so you should wait to see your results before considering another procedure.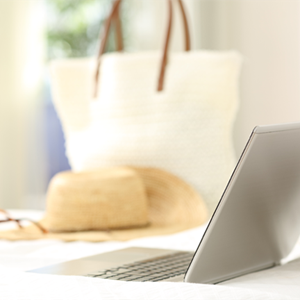 If you experience negativity when looking in the mirror, nose surgery is a great option to help you feel more confident. If you're unhappy with the appearance of your nose or if you suffer from breathing problems, rhinoplasty may help. Nose surgery is a popular cosmetic treatment with great success rates. Our doctors aim to improve your nose so your entire face appears more attractive and proportionate. Even small adjustments can make a huge difference. We encourage you to contact DeRosa Center Plastic Surgery in Palm Beach, FL and schedule an appointment.
Related Procedures
Related Posts