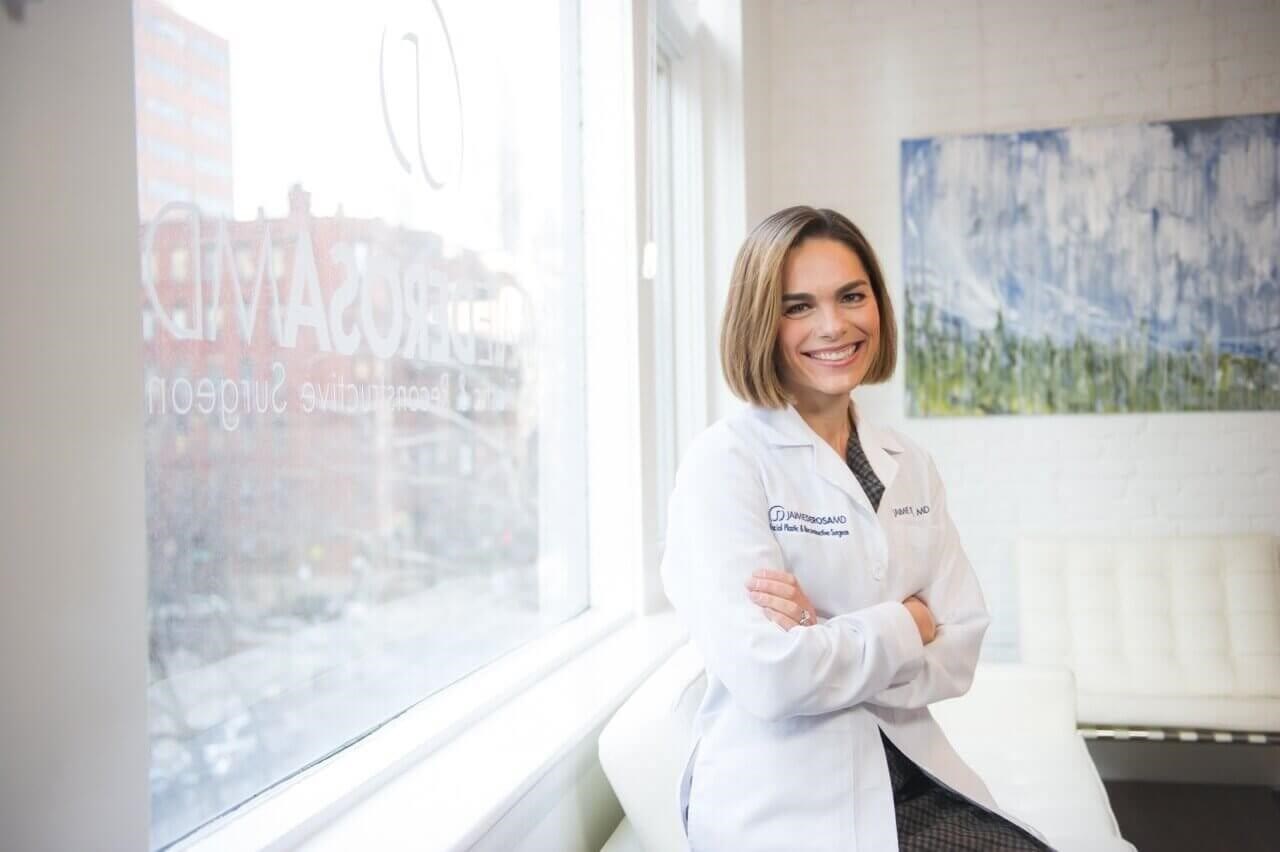 About Revision Rhinoplasty
Rhinoplasty is one of the most sought-after cosmetic surgeries available. Typically, patients are ecstatic about their results. But if you are unhappy with the look of your new nose shape or you are struggling to breathe after rhinoplasty, revision rhinoplasty is performed at DeRosa Center Plastic Surgery in Palm Beach, FL. Revision or secondary nose surgery can include minor adjustments to perfect the appearance of your nose or reconstruction to reshape it, allowing it to function better. Following nose surgery, you don't have to live with second-rate results or suffer from functional problems. Arrange a consultation with one of our facial plastic surgeons to find out more about revision rhinoplasty and your options for achieving better results.
Revision Rhinoplasty Reviews
"Dr. Derosa is truly amazing! She takes the time to listen to all of your concerns at your initial consultation, discusses what she can realistically do for you and does some photo imaging. Her staff is amazing and they are helpful every step of the way. I had a revision rhinoplasty with Dr. Derosa and I couldn't be happier with the results. I finally have the nose I've dreamed of for over 20 years. She is the best of the best!!!"
- M. /
Healthgrades /
Jul 09, 2016
"Dear Dr. DeRosa, Thank you and the entire team for taking such good care of me! XO"
- Anonymous /
Office Visit /
Jun 12, 2018
"Dr. Jaimie, May the beauty of nature fill your heart with peace and joy throughout the year. Merry Christmas and best wishes for 2018 :)"
- Anonymous /
Office Visit /
Dec 21, 2017
"Where do I even begin with all of the amazing things about Dr. DeRosa? Let me start with my story. I am a 33 year old woman who had my first rhinoplasty in 2001 (15 years ago) to remove a large dorsal hump. This surgery removed the dorsal hump but I was left with a very prominent nose that was raised too high and was crooked. I hated my nose every single day. I would always find ways to turn my face so people could see my profile and when driving would get anxiety every time a car was next to me. After 15 years, I finally decided to look into a revision rhinoplasty. I had originally went back to my original doctor 12 years ago which I realized was a bad idea and never followed through with a second surgery. I went to other doctors who would not operate on me at all. I stumbled upon Dr. DeRosa on google and spent hours on her website. I watched all of her videos and testimonials and knew I had to meet her! Her secretary Cassandra is absolutely amazing! She made my consultation appointment very quickly and was always knowledgeable in any question I had. her friendly personality is the most wonderful addition to this office. The first time I met Dr. DeRosa she same flying into the room with the biggest smile and happiest personality I have ever witnessed. She listened to all of my concerns and then looked in my nose and told me what she could do. She took before pictures and used a computer program to give me an idea of what she would be able to achieve. She spent one hour with me at my consultation when most doctors spend 5-10 minutes. Before I left, I had all of the quotes and information that I would need to make my decision. I booked my surgery a week after my consultation. My surgery was on June 27th and everything went perfect. The hospital staff was amazing and I cannot say enough great things about the whole process. Dr. DeRosa herself called me the next day to check on me and make sure I was doing well. I saw her a week later for the cast/stitches removal and she was just so comforting and gentle. I did not fell a thing and I had stitches in three places. I also got a chin implant and she had to take rib cartilage. If you are someone who is unhappy with their nose go see... no RUN to see Dr. DeRosa. She is an expert in this area and she is extremely skilled in her craft. My results are INCREDIBLE and I am only 1 week post op right now and still have a lot of swelling. She fixed my deviated septum (that the first doctor created), brought my nose back down where it needed to be and widened my very thin nose. I have the most amazing profile that i have dreamed of for over 20 years!!! My surgery was 5.5 hours and was not an easy task. I also drove 1.5 hours to Boston just to have Dr. DeRosa for my doctor because no one in my state could perform what she could. For the first time in my life I am confident and LOVE my nose! Family members didn't even know I had surgery because she takes a very natural approach so that you look like yourself which was very important to me. Feel free to ask the office to speak with me if you are considering this surgery. They set you up with past patients to help you with your decision and it really helped me during this process. Thank you Dr. DeRosa for changing my life. I have no idea what the few negative reviews are about because you are a miracle worker! Yes, she is a little expensive, but you get what you pay for!!!! I did get a little discount because my insurance paid for the functional part of my surgery which was a plus! Regardless, she is worth every penny! Good luck to those of you who are considering rhinoplasty. :)"
- Anonymous /
Office Visit /
Jul 07, 2016
"My priceless, one and only face is completely safe in the hands of Dr. Jamie de Rosa on Newbury Street. I went to her for a revision rhinoplasty of my deviated septum...aka... My nose was crooked and I couldn't breathe. It's been almost a year since my nasal surgery and she is still holding my hand, through every follow up visit, with a smile. The deal: she costs a bit more. That is only because she is the best facial plastic surgeon in Boston!"
- L.J. /
Yelp /
Sep 06, 2015
Previous
Next
If you need to alter or repair the effects of your previous surgery, you might be a good candidate for revision rhinoplasty. The revision surgery is often performed to repair or alter the shape and function of your nose. Before pursuing a revision rhinoplasty procedure, patients should be in search of a lifelong solution. Patients should also know that this surgery may be significantly more complicated than the original rhinoplasty.
Before performing nose revision surgery, Dr. DeRosa will meet with you to determine your individual requests and goals before designing a treatment plan. For the actual surgery, we will use either a closed or open approach. When using the open technique, which is the most common, one of our doctors will detach the skin from the cartilage and bone, allowing for increased visibility. Then, we will shape the nose to the desired position. The closed technique is less difficult in nature and is commonly utilized for less drastic repairs. In some cases of revision rhinoplasty, a cartilage or bone graft is used to help with the reconstruction process for strengthening the framework of the nose.
Revision rhinoplasty is usually completed as an outpatient procedure under general anesthesia. The duration of your procedure depends on the type of repair and the technique employed. After the surgery, you will need to wear a nose splint for approximately one week. Patients may need to arrange a follow-up appointment to remove both the splint and stitches. This will also allow us to assess your recovery progress. Because revision surgery is usually more complex than the primary surgery, your nose may take longer to heal. For about two weeks, you could experience heavy swelling, deep bruising, and discomfort or pain.
Frequently Asked Questions
How much does revision rhinoplasty cost?
The cost of revision rhinoplasty varies, depending on the amount of reconstruction needed. During your consultation, we will listen to your concerns before assessing the results of your original rhinoplasty. Once a surgical plan is developed, we can determine your costs. We can also discuss payment options and give you information on low-interest financing to help make your revision rhinoplasty more affordable.
How long should I wait after my original rhinoplasty?
It is important to allow your nose time to heal after a rhinoplasty. In many cases, it can take over one year for inflammation to fully subside so you can see the final shape of your nose. Once your nose has completely healed from nose surgery, you should take some time to assess how you feel about your appearance and then schedule a consultation at DeRosa Center Plastic Surgery for revision rhinoplasty.
How common are revision rhinoplasty procedures?
Nose surgery is a popular cosmetic surgery, and many patients are pleased with their outcomes. However, some rhinoplasties may need another surgery to finish the results or to fix small flaws. In a small number of patients, revision nose surgery is needed to repair major cosmetic concerns or functional issues caused by the first surgery. If you're unhappy at all with your nose surgery, schedule a consultation to learn more about revision rhinoplasty.
How can I ensure that I will receive better results with a revision procedure?
It's extremely important to do research when choosing a facial plastic surgeon to perform revision rhinoplasty. Our skilled facial plastic surgeons have years of training and experience in rhinoplasty. We understand the advanced techniques and extra skills required to perform a second rhinoplasty without collapsing the structure of your nose.
Will I need cartilage grafting?
In some revision rhinoplasty procedures, cartilage grafting might be necessary, which is done by removing bone and/or cartilage from another part of the body, such as the ear or a rib, and using it to rebuild the structure of your nose. Usually, this is only needed in severe cases or if the cartilage was jeopardized during the previous rhinoplasty surgery. Cartilage grafting may be used to help support the structure of your nose so you do not have trouble breathing after revision rhinoplasty. We will discuss if cartilage grafting may be needed in your consultation.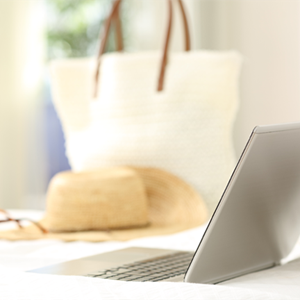 DeRosa Center Plastic Surgery is dedicated to making sure that you are given the outcome you desire, especially if you had a bad experience with your first rhinoplasty procedure. At the time of your consultation, we will ask questions to understand your concerns and goals before discussing your potential options to give you optimal results. If you are ready to undergo secondary rhinoplasty surgery and are wanting to schedule a consultation, contact our Palm Beach, FL facility today.
Related Procedures
Related Posts