Our double board-certified plastic surgeons in Palm Beach, FL are skilled in minimally invasive aesthetic surgeries of the face. We perform a selection of complete facial surgeries, which can boost your overall appearance. One example is the lip lift procedure. Lip lifts reshape and provide distinct definition to the curves and peaks of the lips to reveal a voluminous, beautiful mouth. During your appointment at DeRosa Clinic Plastic Surgery, we will ask you questions, assess your cosmetic goals, and help you decide whether a lip lift procedure is right for you.
Reviews
"Jaimie, Thank you so much for inviting me to the DeRosa Clinic. It was truly the BEST facial I have ever received. I also felt so welcomed by you and your team. Thank you for your kindness and generosity. I look forward to the next time I will get to see you! I am so inspired by what you have created and I look forward to celebrating your success as you expand your business! Wishing you have the happiest holiday season! With love,"
- Anonymous /
Office Visit /
Sep 14, 2018
"The staff and Dr DeRosa are amazing......"
- J.A. /
Facebook /
Dec 10, 2019
"What a phenomenal experience!! The staff is lovely, welcoming and knowledgeable and Dr. DeRosa brings next level talent to the area. I will never go anywhere else. Thrilled with my results!"
- J.F. /
Google /
Oct 31, 2019
"Palm Beach surrounding areas"
- A.J. /
Facebook /
Sep 25, 2019
"Dr Jaimie DeRosa is double board certified facial plastic surgeon."
- A.G. /
Facebook /
Jun 21, 2019
Previous
Next
Is Lip Lift Surgery For You?
If you want to improve the shape and curve of your vermilion or Cupid's bow, a lip lift can help you achieve your cosmetic goals. It offers longer-lasting results and rejuvenates sagging lips or thin lips, balances uneven-looking lips, or enhances your lips after undergoing other facial cosmetic surgeries. The surgery is minimally invasive, uncomplicated in nature, and normally, patients love the results. During a consultation, please discuss your goals or concerns so we can properly select the best lip procedure for you.
Lip Lift Surgical Technique
Currently, there are many techniques that we can utilize during lip lift surgery. The most frequent techniques include:
Gull-wing Lip Lift
This approach is typically used to enhance the appearance of the vermilion or the lip line, which is shaped like a Cupid's bow. During this procedure, the skin tissue is carefully removed and the lips are lifted and shaped to heighten the appeal of the lip line.
Sub-nasal Lip Lift
During this surgery, a small portion of skin from underneath the nose is removed, lifted, and then stitched into position below it. This lifting technique helps the lips to appear larger and fuller. It increases the volume of vermilion and emphasizes the Cupid's bow.
Lip lift or drop procedures are meticulous in nature but have lovely, immediate outcomes. Based on the selected procedure, you may need general or local anesthesia. Sometimes, the procedure is completed within minutes or may take up to two hours. Along with some slight discomfort, patients tend to experience swelling and bruising. It may take two months for your lips to fully heal and see the results. When the swelling and bruising have diminished, you should see obvious improvements and beautiful results.
Frequently Asked Questions
Is it possible to have lips like a specific celebrity?
In some cases, patients ask for full lips, like a specific celebrity they really like. If you have this interest, we suggest bringing photos to help us understand your goals. This will also help us determine which type of lip lift technique works best for you when we create the treatment plan. Patients should know that it is impossible to obtain the exact lip shape of another person. In addition, we strive to help patients' lips look natural so we will recommend various treatment options during the consultation.
What about nonsurgical treatments?
Our team does offer other nonsurgical treatments, like injectables. These results do not last as long. If you want to add volume to your lips, injections that use hyaluronic acids, such as Juvéderm and Restylane, can help, but they won't reshape the contour of your lips. Generally, these types of treatments last for 9 – 12 months. During your consultation, please let us know if you are interested in injectables.
Will my results look natural?
When it comes to cosmetic facial surgeries, both double board-certified doctors believe in a conservative and natural approach. This means that your lips will look proportionate to the rest of your face and complement your other facial features instead of appearing too big or like "duck lips." Our doctors have years of experience performing delicate facial treatments. For all of their treatments, they use precise techniques to rejuvenate and enhance patients' lips.
Is a lip lift reversible?
A lip lift is a permanent treatment and cannot be reversed. However, our skilled doctors have the artistic eye and technique needed to perform this delicate procedure so you can feel comfortable about your treatment. In addition, we thoroughly take the time to discuss the procedure and your goals to ensure a lip lift is right for you.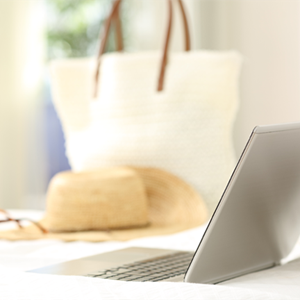 Though lip procedures are sensitive in nature, they can yield gorgeous results. You do not have to be concerned with leaving DeRosa Clinic Plastic Surgery with "duck lips," or lips that appear enhanced. We perform lip surgery procedures that provide natural-looking results, which complement the features of your face. If you have been considering a lip lift procedure, contact DeRosa Clinic Plastic Surgery and schedule an appointment at our Palm Beach, FL location.
Related Procedures