About Cosmetic Ear Surgery
Ears that protrude outward, are asymmetrical or misshapen, or look unnaturally big can affect your self-esteem, especially as a child. Otoplasty (ear reshaping) is a cosmetic procedure that helps redefine the size, position, and shape of the ears to create a natural look. Our plastic surgeons have helped countless Palm Beach, FL men, women, and children overcome their self-consciousness with otoplasty. Regardless of the physical irregularity, ear surgery at DeRosa Clinic Plastic Surgery allows a patient to show their face at any angle with self-assurance. If you or your child are worried about the size or shape of their ears, schedule a consultation with one of our expert plastic surgeons to learn more about your options for cosmetic ear surgery.
Ear Surgery Reviews
"Dr. DeRosa is not only an amazing surgeon but an outstanding individual. She is attentive, warmhearted, and above all honest. I came in for a quick fix of my right earlobe due to an infection from a piercing. Dr. DeRosa was able to assess the damage, inform me of my options and get me in for the operation in about a week. I typically don't write reviews but someone of her aura and attitude prompted me to do so. Thanks Dr. DeRosa for being so pleasant and comforting. I'll definitely be back in the event I have another infected earlobe haha. On a side note my girlfriend came in for lip injections, so so worth it!"
- Anonymous /
Office Visit /
May 14, 2018
Previous
Next
Ear surgery is performed at all ages; however, it is most common among children. We generally recommend bringing your child in before they start attending elementary school. After your child turns six, otoplasty is safe and effective. Additionally, if you feel self-conscious about the shape and size of your ears, otoplasty can be a good option. During the procedure, we use precise techniques to help you or your child attain a natural-looking appearance. Also, if you suffer from a torn, stretched, or damaged earlobe, you may be a good candidate for cosmetic ear surgery.
Otoplasty is completed using general anesthesia or IV sedation (twilight sleep). Most often, the incision is made around the back portion of the ear or within the inner ear folds. During this procedure, cartilage is reshaped to create a more natural appearance. It is normal for each ear to be altered during surgery to ensure they look and appear symmetrical. After the procedure, we safely stitch together sutures and bandage the ears so they remain protected.
Once we have finished the treatment and it is safe to leave the outpatient surgery center, you can rest and recover at home. After the procedure, our team will provide recovery instructions. During recovery, it's very important to not touch the ears. Also, you or your child should avoid laying on the ears, and instead, sleep upright for the first few days. We will schedule a follow-up appointment within a week. At the follow-up appointment, we take off the coverings and look at you or your child's surgical results. Patients can notice dramatic changes, and the results will continue to improve as the ears heal.
Frequently Asked Questions
How much does ear surgery cost?
We will base the costs on the procedure type, such as ear shaping, ear pinning, earlobe repair, or a combination of treatments. Once our team has listened to your concerns and goals, we can create a personalized treatment plan and estimate the costs. In order to concentrate on getting the outcomes you want instead of costs, DeRosa Clinic Plastic Surgery accepts several payment methods. Before your surgery, a member of our team can help you find low-interest financing.
Will the results of ear surgery last?
The ears typically mature faster compared to other areas of the body and face, which is the reason why ear surgery can be performed on younger patients with long-term results. Our doctors will evaluate the ears, talk to you about realistic expectations, and discuss how long the outcomes should last. While the rest of the body and face change due to age and gravity, the impact on the ears is usually minimal. If patients experience any dramatic changes to the ears because of an injury, we can perform another surgery.
How old should my child be to consider otoplasty?
On average, kids about 5 – 6 years of age are perfect candidates for otoplasty. Although the ear is usually fully developed, the tissue and cartilage are still soft, making it easier to reshape. This age is also good because many children haven't started school yet so they can avoid being teased by classmates. Although many ear surgery patients are children, we also perform otoplasty on adults.
Do I need to have both ears done or just one?
Most issues, including ears that are too large or stick out, occur in both ears so both will need to be fixed. During the procedure, we will shape both ears to make them as symmetrical as possible. However, if only one ear needs reshaping, we will alter the ear to match the untreated ear. When our team develops your treatment plan, we will let you know if both ears need surgery.
What about fixing stretched or torn earlobes?
The popularity of ear gauges and big earrings are making earlobe reconstruction a popular surgery at DeRosa Clinic Plastic Surgery. If you are considering getting earlobe reconstruction, schedule a consultation with one of our expert plastic surgeons. We will assess the damage and then let you know what treatments work best for you.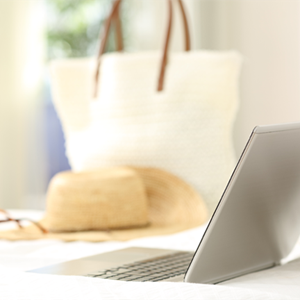 Although the ears are small, an unusual shape, size, or position can make a huge difference in your appearance. Ear surgery (otoplasty) can help your child avoid teasing by classmates or help you feel confident. Call DeRosa Clinic Plastic Surgery in Palm Beach, FL to schedule a consultation with us and learn more about cosmetic ear reshaping surgery. We look forward to helping you feel confident again.
Related Procedures