Do your cheeks seem hollow or sunken in? Unfortunately, hollow or sunken cheeks can make you appear much older than your actual age. At DeRosa Clinic Plastic Surgery, we offer nonsurgical cheek augmentation to create full-looking cheeks. Cheek augmentation is completed with nonsurgical dermal fillers. In your initial consultation, one of our doctors will go over the benefits of the different types of dermal fillers to help you decide which treatment is best for you. Call our Palm Beach, FL office to schedule a consultation, and find out how cheek augmentation may help you attain a younger-looking appearance.
Reviews
"Jaimie, Thank you so much for inviting me to the DeRosa Clinic. It was truly the BEST facial I have ever received. I also felt so welcomed by you and your team. Thank you for your kindness and generosity. I look forward to the next time I will get to see you! I am so inspired by what you have created and I look forward to celebrating your success as you expand your business! Wishing you have the happiest holiday season! With love,"
- Anonymous /
Office Visit /
Sep 14, 2018
"I just had my initial consultation with Dr DeRosa and was very satisfied, after having seen two or three other facial, plastic surgeons prior. I was highly impressed with her passion, obvious skill and competency. In today's high volume, fast paced, often automaton medical world, her reassuring and gentle manner, after my recent facial trauma, was certainly refreshing, as well as her thoroughness in explaining her proposed treatment plan and followup visits . I will definitely be returning for my continued recovery from my facial injury. I highly recommend her services to the Palm Beach community as I am sure her new office in Palm Beach will be booming and successful for years to come."
- M.D. /
Google /
Mar 15, 2020
"I went today for a consultation with Doc Derosa and was pleasantly surprised. Doctor Derosa talked me through what I wanted and suggested that I go a less invasive route on account of my skin and how it would take the treatment I originally wanted. She could not have been any more honest or friendly!! I am going back in two weeks to see the esthetician :o) I didn't catch the lady at the front desk's name, but she was also super friendly and professional!!"
- A.B. /
Yelp /
Mar 05, 2020
"The DeRosa clinic is one of my favorite spots in Boston. I schedule visits around Dr. DeRosa and lead aesthetician, Steven Giannetta's availability. The practice is located centrally on Newbury Street in the heart of Back Bay. The experience is pleasant and effortless from ease of communication with appointment schedulers to greeting when you walk through the doors. The office is gorgeous with natural light shining through the lobby front windows and meticulously kept modern and spacious treatment rooms. Dr. Derosa's hallmark is enhancement with emphasis on a natural aesthetic. I never feel rushed when speaking with her and that holds true with the rest of her team. Each member of the team shares an attitude of professionalism, excellence and compassion. Although there is not a treatment I have not liked, I am personally obsessed with dermaplanning and the Vi peel. My only complaint is not having a DeRosa clinic in New York...yet."
- E.M. /
Google /
Feb 28, 2020
"Dr Derosa did an incredible job on my daughter... we specifically chose her because my daughter had breathing difficulties and we wanted someone double board certified. We met her after interviewing 3 other surgeons... and we adored her immediately. The night before surgery I saw the negative reviews she has gotten and it made me very nervous... but then I remembered that the percentage was tiny in comparison to all the surgeries she has performed. She knew exactly how to calm my daughter. We are now a week out of our surgery and all I can say is she was amazing. The nursing staff raved about her at Mass Eye and Ear...she listened to us and changed as little as possible. My daughter is thrilled and we are too...she is a true artist. We are thankful to all the lovely staff too."
- A.H. /
Yelp /
Feb 18, 2020
Previous
Next
Is Cheek Augmentation For You?
The best patients for cheek enhancement are women and men who:
Desire better contouring in their mid-face
Notice volume loss because of aging, or have naturally hollow or flat cheeks
Observe deflated cheeks because of significant weight loss
Suffer from asymmetry in their cheeks from a congenital defect, a physical condition, or a trauma
Depending on your cosmetic goals, patients might prefer injectable fillers over surgery to minimize recovery time and reduce expenses.
Cheek Augmentation Technique
Before your procedure, one of our doctors will perform a thorough examination to develop a treatment plan that is ideal for your unique facial structure. During your initial consultation, we can help you determine which dermal fillers will work best for you.
At our Palm Beach, FL office, we administer injectable dermal fillers as an outpatient procedure and it only takes about 20 – 30 minutes to complete. Generally, we can perform the treatment the same day as your consultation. However, depending on availability, we might need to schedule another appointment at a time that is convenient for you. During your treatment, we clean and mark the injection sites around the middle of the face. Next, we carefully inject the filler into your cheeks and massage to fill the needed areas. After the treatment, patients can leave and may resume daily activities.
Following dermal filler injections, your face may feel sore or tender and have minor inflammation for about 3 – 5 days near the injection sites. We recommend using ice packs and over-the-counter pain relievers to ease any discomfort. Generally, patients can see optimal results in 1 – 2 weeks. To maintain your results, patients should schedule follow-up treatments because fillers are a temporary solution. During your consultation, we will help you determine the best time to schedule follow-up appointments.
Frequently Asked Questions
How much does cheek augmentation cost?
Getting connected with the right facial plastic surgeon can be invaluable. Depending on the type of dermal filler you choose and how many sessions you need, the costs of your procedure can vary. After the consultation and treatment planning session, one of our patient coordinators will go over the fee schedule with you. When it comes to a sensitive area, like the face, it's important to not only consider the price but select doctors who have extensive experience, education, and a keen ability for artistically placing fillers.
What type of dermal fillers do you use for injections?
When selecting synthetic dermal fillers for your cheeks, our team does have a preference. For many years, we have experienced reliable, consistent results from the Juvéderm product line of dermal fillers, particularly Voluma, for the cheeks. Voluma is made with an ingredient called hyaluronic acid, which is naturally present in the skin. When injected into the cheeks, Voluma can enhance your appearance by filling in sunken, hollow areas beneath the surface of your skin. Dermal fillers are a temporary solution for volume loss or for the appearance of having higher cheekbones. Patients love looking younger with fuller and more defined cheeks.
What if I have an asymmetrical face?
You might be surprised to hear that many people, even some models, have asymmetrical faces. It is natural to think that not having a symmetrical face is an abnormality. For patients concerned with facial asymmetry because of the difference in volume or height of the cheekbones, schedule a consultation with our team to learn more about treatment options. If you are considering a filler to make your cheekbones the same height or higher, please call today to schedule an appointment.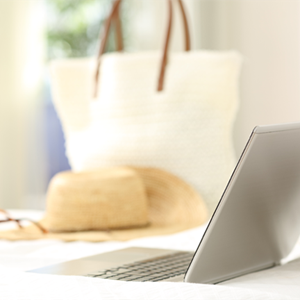 Get Full, Beautiful Cheeks
Were you born with thin, hollow cheeks? Or maybe you no longer have youthful, plump cheeks after significant weight loss or because of age? Contact our Palm Beach, FL office to schedule a consultation with one of our doctors to learn more about your options for cheek augmentation. You can transform your overall appearance with cheek augmentation at DeRosa Clinic Plastic Surgery.
Related Procedures
Related Posts