When is it Safe to Blow Your Nose After Rhinoplasty?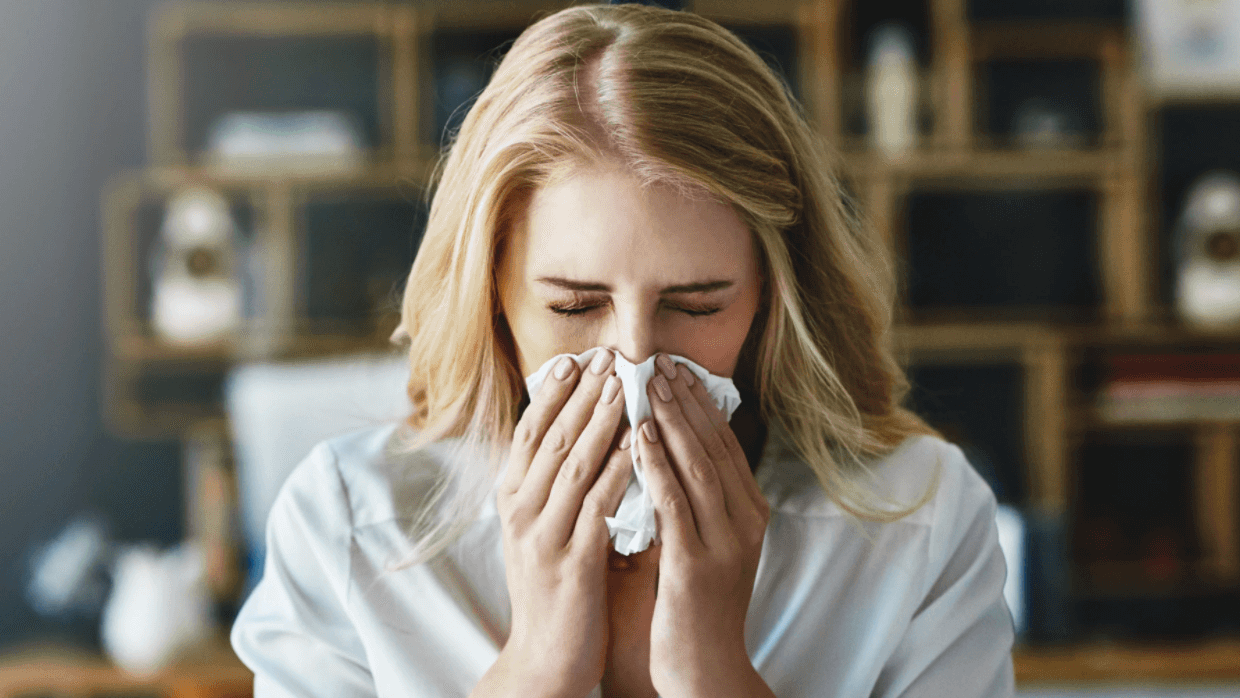 Rhinoplasty is a well-known surgery for individuals who are unhappy with the shape of their nose. Along with the cosmetic benefits, rhinoplasty surgery also helps with breathing problems. At DeRosa Clinic Plastic Surgery, double board-certified plastic surgeon Dr. Jaimie DeRosa knows how to provide patients with aesthetically pleasing and effective results.
Just like any other surgery, preparation is important for a smooth recovery. So, how long after nose surgery can you blow your nose? When you schedule a rhinoplasty in Palm Beach, FL, our clinic offers detailed guidelines and instructions for taking care of your nose. Learn about what activities to avoid by reading the following information below.
Your rhinoplasty consultation and surgery
Rhinoplasty is a custom procedure that can correct a number of issues. When you meet with Dr. DeRosa, we will examine your nose, including the cartilage and underlying structure. Some patients seek cosmetic changes because they are unhappy with their nose shape, while others have difficulty breathing. Once we learn about your unique concerns and goals, we provide you with detailed information about what to expect during surgery and recovery. Listening to our advice is the best way to ensure a successful outcome.
Blowing your nose after rhinoplasty surgery
Blowing your nose is usually a harmless activity. It is especially common when experiencing an allergy or cold. However, blowing your nose within two weeks of surgery could damage the healing tissue and extend your recovery period. Since the nasal passages are especially fragile in the first ten days, you will want to resist the urge. We suggest washing your hands frequently and staying away from sick relatives to avoid blowing your nose after rhinoplasty surgery. Hand sanitizer is also a useful tool for avoiding unwanted germs.
Rhinoplasty recovery takes time and care
If you have already scheduled a rhinoplasty in Palm Beach, FL, you may have some questions about recovery. How long does recovery take? Is the process painful? When you meet with a skilled facial plastic surgeon like Dr. DeRosa, we can address these questions and discuss the length of your rhinoplasty recovery period. Most people heal at home in 7 – 10 days, based on the extent of their procedure. You may expect swelling and bruising, but we prescribe medications to make you feel at ease.
In addition to blowing your nose in the first two weeks after surgery, we also ask patients to avoid:
Wearing clothing that you have to pull over your head

Engaging in strenuous activities, such as jogging or swimming

Submerging your nose in water

Wearing glasses on the bridge of your nose

Smoking or drinking alcohol

Sexual activities
Get rhinoplasty in Palm Beach
We know there is much to consider when undergoing a procedure like rhinoplasty. While dealing with recovery can feel complicated at times, the professionals at DeRosa Clinic Plastic Surgery are with you at every step. We take the time to discuss all of your concerns, including blowing your nose after rhinoplasty surgery. Learn about rhinoplasty recovery and meet with Dr. Jaimie DeRosa by scheduling a one-on-one meeting in Palm Beach, FL. We hope to ensure the most successful healing and results possible.