What's a Mini Facelift Really Like?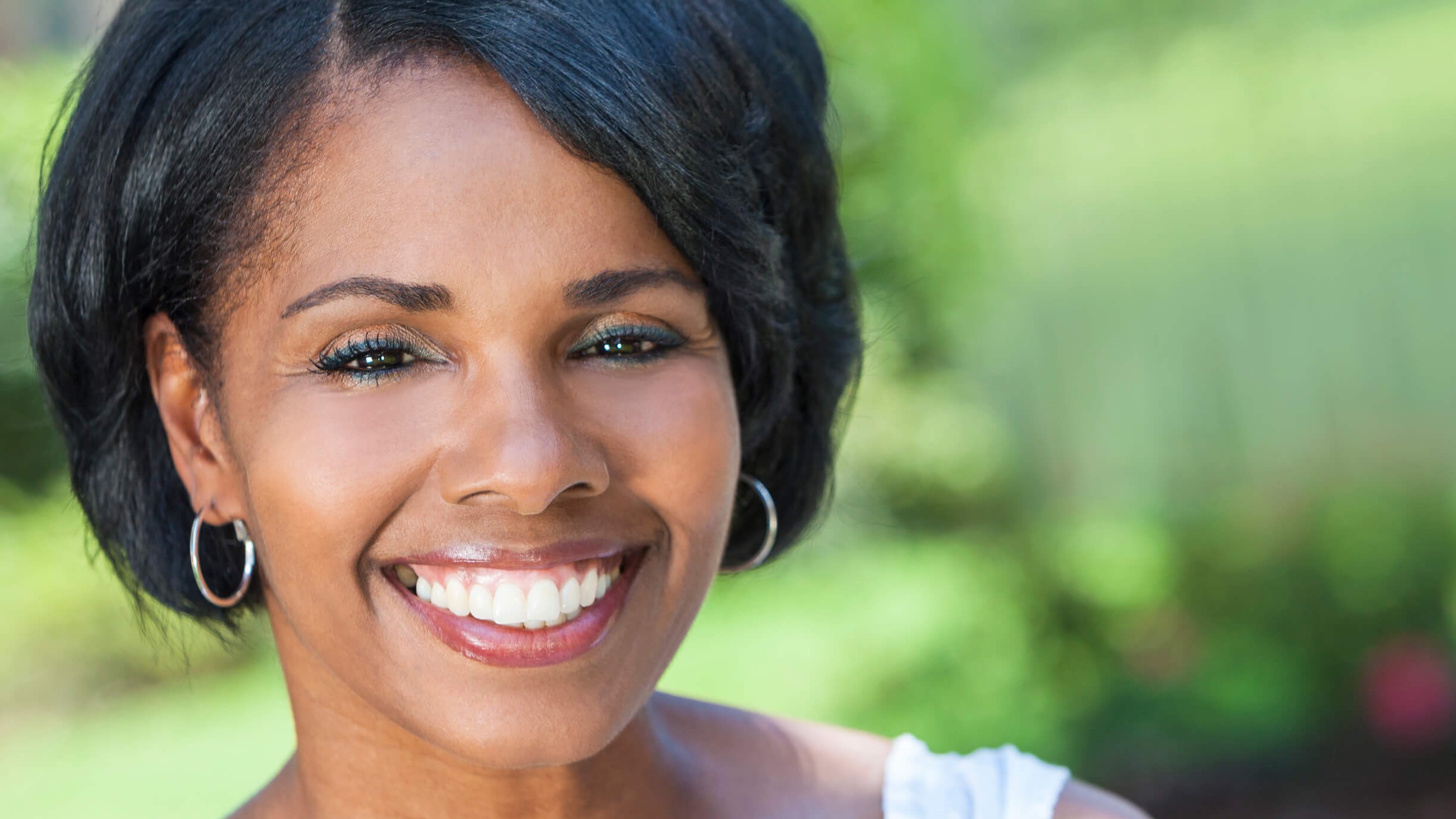 A little about me: As a minimalist, I'm a sundress and one swipe of mascara and out-the-door kind of gal. This approach worked for a long time—well into my forties. Or at least I thought it did. Then one day, shopping with my daughter I caught a glimpse of myself in the dressing room mirror and I studied myself under the bright and unforgiving light. Every little stray eyebrow and tiny pore was glaring back at me. I could also see the beginning of jowls and the state of my neck made me downright sad. Mini-Facelift. I like solutions. So as I looked at my reflection I wondered what I could do. Once home I started to research my options.
Eventually my research brought me to the DeRosa Center. I met Dr. Jaimie DeRosa and learned about the mini-facelift.
Dr. DeRosa's easy manner made me comfortable instantly and her philosophy about cosmetic surgery matched mine. I wanted subtle results, not dramatic—I wanted significant improvement, but I never wanted the word facelift to pop into anyone's mind when they were talking to me! Dr. DeRosa told me about the mini-facelift, about its short recovery time and beautiful, clean results. At 48 years old I decided that a mini-facelift was exactly what I needed. What's really neat is that I had the option of having the procedure done with 'twilight' sedation in the privacy of Dr. DeRosa's office or at the hospital, and there would be an anesthesiologist watching over me while Dr. DeRosa did her magic.
Was I nervous? You bet. But I had access to Dr. DeRosa and her team and could call or email with questions and concerns; she supported me all the way through the process—and recovery. 
Dr. DeRosa planned to remove the excess skin and tighten up my jaw line so I could say adieu to those baby jowls, the laxity in my skin and have a refreshed and subtle new youthfulness. The surgery lasted several hours and once I was ready I was allowed to go home for the night. In the morning my friend drove me in to her office on Newbury Street, where Dr. DeRosa examined me, cleaned the stitches again and sent me home to rest and recover. I had medication for pain, arnica to minimize bruising, and Aquaphor to keep the sutures moist. My neck felt tight and my ears were numb but I wasn't in as much pain as I expected, but I ended up taking the pain medicine for the first 2 days. After that I switched to acetaminophen and that took care of any achiness.
The Recovery I spent most of the week on my sofa watching Six Feet Under and holding frozen peas on my jaw. I was swollen around the sutures and had some bruising along my cheeks but it was milder than I'd expected. Two days after surgery, I was able to shower and get the stitches wet, and about seven days after the procedure, I washed my hair and wore it down to cover the sutures and drove myself to the DeRosa Center to have the stitches removed. This is when I felt the healing really kick into high gear. The suture lines quickly flattened out, the redness disappeared, and I could see the beautiful results.
In time I began to hear the compliments too. One person said I have lovely skin. At a new job someone remarked that I looked young for my age. A man at the dog park asked me to have coffee and gave me his card! But most importantly I felt really good about how I looked again. I also felt terrific about the decision I made to do something for myself, something to help the outer me match the inner me. I love my grandmother, but I wasn't ready to resemble her.
The plastic surgery I chose to have at the DeRosa Center—the mini-facelift—was the perfect decision for me. I am so happy and I feel more vibrant and confident in all the aspects of my life! If you are feeling curious about a mini facelift I encourage you to talk to Dr. DeRosa see if it is right for you too!