What makes DeRosa Center different? Your questions answered.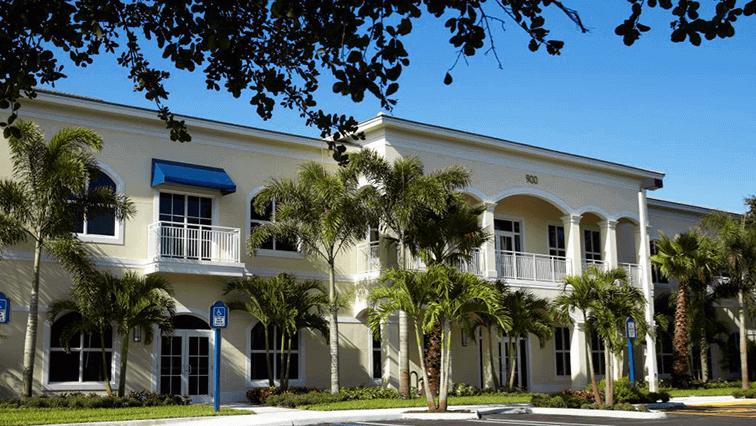 The question of what makes DeRosa Center different or what is the "DeRosa Difference" by other name often comes up in my conversations with patients and colleagues. To be concise, the DeRosa Center of Boston and Palm Beach provides a personalized, patient-centered approach to facial plastic surgery and skin services tailored to every patient's unique needs. 
It is not any one single thing but rather a whole package that makes the experience: Location, Credentials, Experience, Upholding the Highest Safety Standards of the Industry and Giving Back to the Community all highest-tier personalized care to every single patient at the DeRosa Center one at a time.
Location- The DeRosa Center is located in beautiful Palm Beach gardens, Florida and stately Newbury Street in Boston, Massachusetts. It is truly the best of both worlds when you are able to get your procedures done in our private clinics on Newbury Street in Boston, lined with great shopping and restaurants or in warm and sunny Palm Beaches with its warm breezes and incredible sunrise over the waters of the Atlantic at any time of the year.
Boston is the place to enjoy shopping, restaurants, culture or just strolling down tree-lined streets of Back Bay while recovering from your facial plastic surgery, be it a facelift, rhinoplasty or any other facial plastic surgery procedure. There are lots of accommodations where you can stay to use to take that much needed time to recover from your facial plastic procedure.
The Palm Beaches is just the place where you want to recover from your facial plastic surgery. Whether you choose to stay at The Breakers or historic Colony Hotel on the island, you will surely want to make some time to stroll down wonderful Worth Avenue. The weather is warm and sunny most days, pierced by an occasional stray thunder shower and the culture is vibrant with everything South Florida has to offer.
Credentials- Dr DeRosa is a Double Board-Certified facial plastic surgeon. That is because she holds accreditation from the American Board of Facial Plastic and Reconstructive Surgery as well as American Board of Otolaryngology. Both boards are very specific in their standards as to the accreditation parameters. That means that every doctor they accredit has to be compliant with rigid parameters. The facial plastic surgeon also has to fulfill multiple requirements to get certified, both academic and clinical.
A physician also has to get recertified every ten years to demonstrate maintenance of skill. Dr DeRosa got recertified in the year 2019 by the AAFPRS and she achieved the highest score among all the recertifying facial plastic surgeons in the world that year.
After graduating college with a Bachelor in Science?with distinction?from the University of Virginia, Dr. DeRosa obtained a Masters in Science at the Roswell Park Cancer Institute/[email protected] She completed her Medical Degree at [email protected]?Buffalo School of Medicine and Biomedical Sciences, graduating?magna cum laude.??Dr. DeRosa underwent Otolaryngology-Head and Neck Surgery residency training at Boston University, and was appointed to be the Administrative Chief Resident during the final year. She then pursued fellowship training in Facial Plastic and Reconstructive Surgery at the University of Illinois at Chicago.? 
Experience- Dr. Jaimie DeRosa has years of clinical experience, over a decade, as a matter of fact, performing facial plastic surgery procedures such as rhinoplasty, facelift and other facial rejuvenation surgery. She joined the clinical staff of Massachusetts Eye and Ear Infirmary in 2008 to help developing the Harvard Medical School otolaryngology residency program within the division of facial plastic surgery. She is an Assistant Professor of Otology and Laryngology at the Harvard Medical School. Dr DeRosa is also an Assistant Professor of Otolaryngology at Boston University Medical School.
Dr. DeRosa opened her private practice in Boston's Back Bay neighborhood on Newbury Street in 2013 as a way of providing boutique approach to her facial plastic patients seeking rhinoplasty, facelifts and other facial rejuvenation procedures. Currently, Dr. DeRosa spends her clinical time between her Boston and Palm Beach DeRosa Center locations.
Maintaining the Highest Safety Standards of the Industry- DeRosa Center Boston and DeRosa Center Plastic Surgery Palm Beach locations both are credentialed to provide all types of anesthesia for facial plastic surgery patients seeking procedures like nose job, facelift, neck lift, brow lift, eyelift and other facial rejuvenation procedures. All types of anesthesia including twilight sleep (IV sedation) and General Anesthesia can be done in both office settings. DeRosa Center Plastic Surgery Palm beach is approved by the Florida Board of registration in Medicine and DeRosa clinic in Boston is certified by the American Society for Accreditation of Ambulatory Surgery Facilities (AAAASF). The AAAASF is one of three regulators in the US that certify medical clinics upholding the highest standards of patient care.
Anesthesia in both clinics is led by a Harvard trained Board Certified physician anesthesiologist MD with decades of clinical experience of working with facial plastic surgery patients who has taken care of thousands of patients for rhinoplasty, facelift and other facial rejuvenation procedures. DeRosa Center does not employ physician extenders or nurse anesthetists.
Giving Back to the Community- Both DeRosa Center locations support Boston and Palm Beach Communities by making contributions to local causes. Also, Dr. DeRosa is very active in training residents and fellows in facial plastic surgery. She helps maintain excellence in training of new generation of facial plastic surgeons by writing board questions and administering board examinations on a yearly basis. She is also a world class researcher and educator and she has lectured around the world on the topic of facial plastic surgery, specifically rhinoplasty and revision rhinoplasty.
What impact does it have on you?
If you are looking for a facial plastic surgeon to do you procedure, be it a facelift, neck lift, nose job or other surgery, it is critical to look for a surgeon with appropriate credentials who is qualified to perform the surgery you are seeking.
It is also important that that your surgeon is engaged with academics by being up to date with recent trends, interacting with her peers and being appraised of recent developments in the field of facial plastic surgery. 
If you are interested to learn more about rhinoplasty-read "Is there a way to know if I am a rhinoplasty candidate? Dr. DeRosa gives her advice."  
If you're interested in reading more about aging face treatments, such as facelift, neck lift, browlift and other facial rejuvenation procedures- read "What does the DeRosa Difference mean for aging facial treatments?" 
If you would like to learn more:   
Call 561-335-5795 or email us [email protected]