Growing Old Gracefully - Why Though?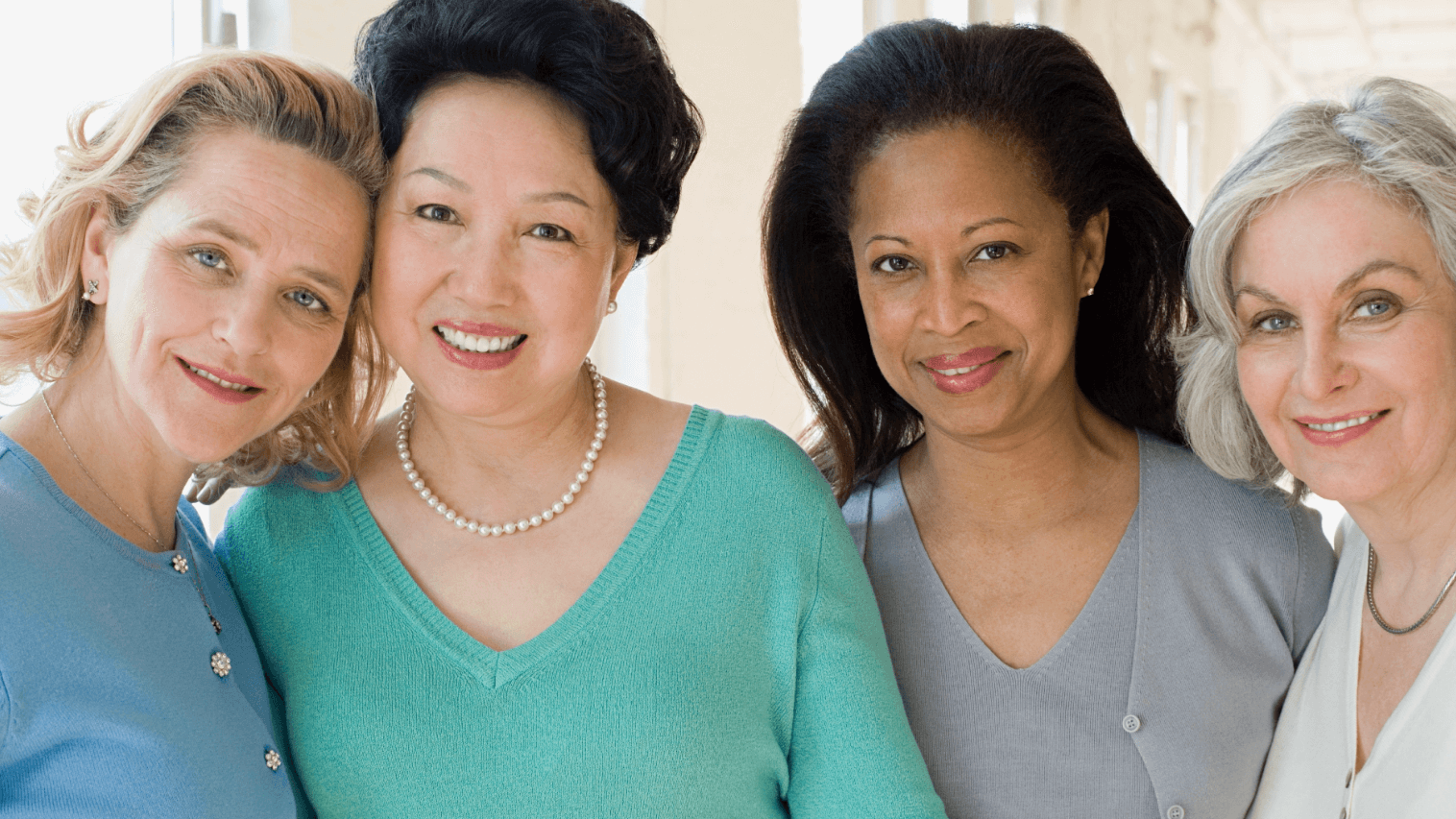 -The term "growing old gracefully" is one that I first remember hearing as a child in the 80s. The term was generally used in conjunction with a comment about Joan Rivers or some soap opera star who'd had their skin stretched so tightly that they resembled a new species of human.
The comments were largely to the disgusted effect of "I'd never do that. I plan on growing old gracefully."
"Well, duh…" I used to think. To be frank, the alternative seemed rather dire. But today we are lucky – much luckier than our beautiful grandmothers and their mothers. Not because we have to get our faces altered drastically in order to age well or gracefully, but because now there are so many choices and products that will either naturally or easily give us a self-confidence-booster and help us to look on the outside as good as we feel on the inside. And much of it doesn't involve any sort of surgery whatsoever.
Facials and peels at the DeRosa Center will make your skin absolutely glow for days and even weeks after. They are perfect for those spring and summer outings, when pictures are taken and everyone wants to look their best. If you'd like to take it a small step further, Botox and fillers are now so easy and affordable that they can be done on a lunch break and no-one will ever be the wiser.
At the DeRosa Center, gone are the days of the early 2000's, when foreheads, faces, and expressions were completely frozen (and also a dead giveaway): a little touch up here and there makes a world of difference, and will evoke all sorts of reactions pertaining to "well-rested" and "fresh," and "younger." But sometimes injectables and facial treatments just don't do the trick to get you looking as young as you feel. This is when I think surgical procedures, such as a mini-facelift, eyelid lift or browlift, make sense.
No longer do you need to look wind-blown or "Joker"-ish. My philosophy for aging face surgery is to keep people looking like themselves (not a caricature of themselves) but with a few less jowls, sags, and baggy skin. When done right, no one can pinpoint what happened—your friends, family, and colleagues will just think that you lost weight or look more rested. In my opinion, "growing old gracefully" means growing old but taking advantage of products, treatments, and even sometimes procedures that help to make yourself feel vibrant, confident, and glowing. And here's another myth that needs to be debunked: maintaining or getting a facial procedure, treatment, or filler is not just for stereotypical high maintenance or vain person.
In fact, most people I know who engage in a routine of facials and treatments are the most low key, down-to-earth personality types, who simply feel a little better when they treat themselves to a beauty boost once in a while. Have you always been curious, but have no idea where to start? Start at the DeRosa Center! Here you will be given a plethora of options and choices best suited to your personality, skin type, general needs, and budget. If you would like to schedule your consultation, please give us a call or email [email protected]