How Do I Know If Rhinoplasty is Right for Me?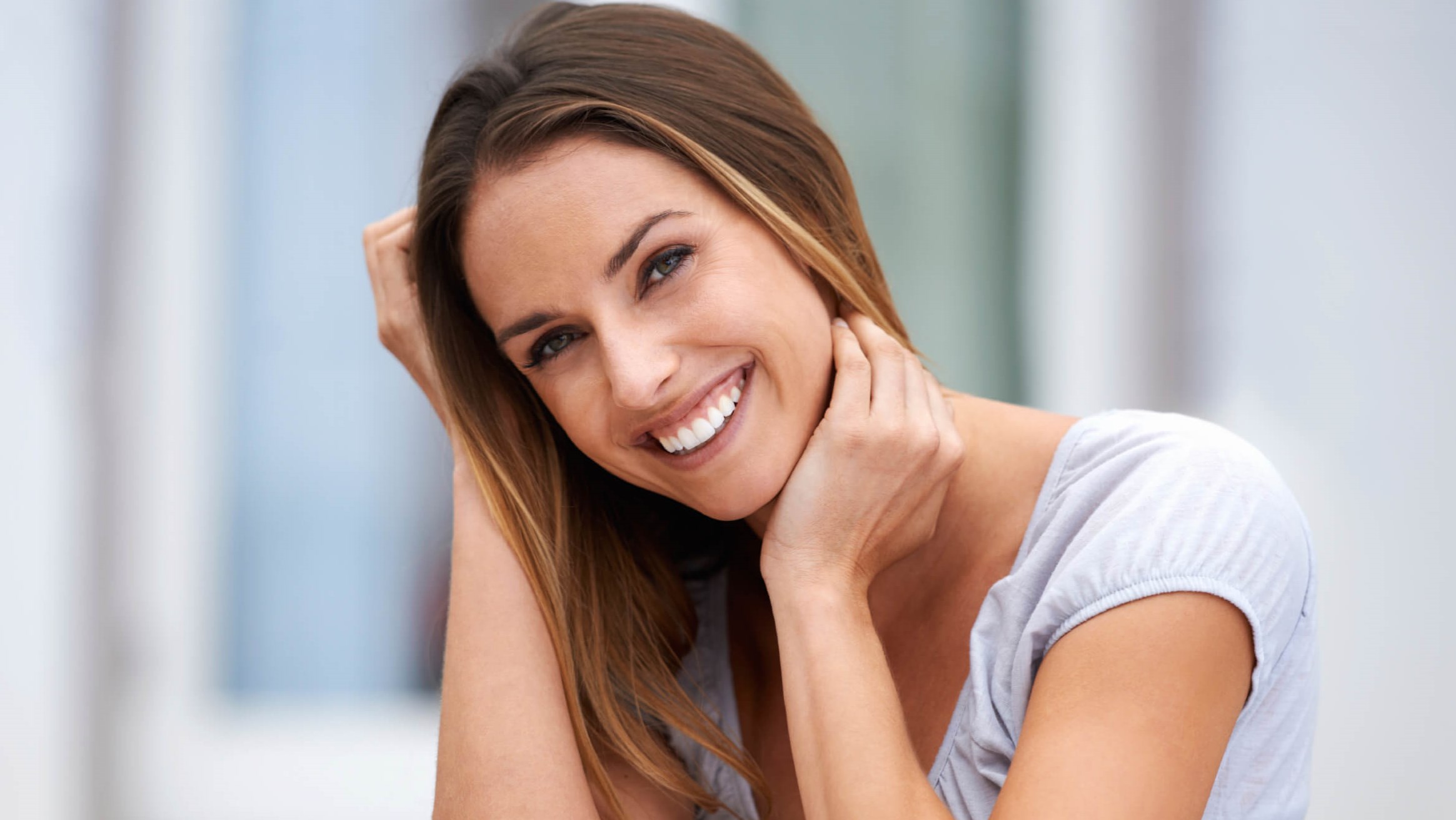 I am a rhinoplasty specialist here in Palm Beach, and so the most common questions I get are around the topic of rhinoplasty. I wanted to take some time today to help answer some of the most common questions about the procedure, and hopefully get you thinking about some issues that may not even spring to mind when considering a "nose job".
Rhinoplasty is very common in South Florida, but even given its prevalence, there are still some unanswered questions. Here are some of the more common questions.
What is a primary rhinoplasty, versus a secondary or revision rhinoplasty?
People who start researching rhinoplasty will often come upon the terms Primary Rhinoplasty, Secondary Rhinoplasty, or Revision Rhinoplasty. If you are considering getting rhinoplasty surgery done for the first time in your life, then you are looking for primary rhinoplasty. If, on the other hand, you have had rhinoplasty in the past and are unhappy with the results or are having problems now breathing through your nose, you would be looking for secondary or revision rhinoplasty.
It is interesting to note, I think, that when trying to find the best rhinoplasty surgeon to do your primary procedure, it can be smart to find a specialist who does a lot of revision surgery as well. In my opinion it is very helpful to go to a surgeon who has spent a lot of time fixing the sub-optimal work of other surgeons. There is a wealth of knowledge and experience that can be gained from seeing where the potential pitfalls can be.
In my practice, I do a large amount of revision work, making sure that the patients I work with have great looking noses that also function as well as possible.
Who should consider getting a rhinoplasty?
This is a really interesting question, and it comes up a lot. First, I should note that if you are still growing, are pregnant, or have any serious health conditions, you are probably not a good candidate for surgery. As long as you are in good health, there are a few litmus tests you can perform for yourself to see if you are a good fit.
You should ask yourself: how much do I think about the appearance of my nose? Do I adjust my position in pictures or when I'm talking with someone in order to hide a nasal hump or deviation? The nose should not be the central focus of your face; instead, all the parts of your face should work in harmony with each other. If you look in the mirror, and all you can focus on is your nose, you may want to consider making an appointment to come talk about it.
In the end, it is a quality of life issue. There is no perfect nose. And, an improved nose isn't going to make everything in your life suddenly perfect. The goal of a successful rhinoplasty is to allow you to not think about your nose at all. You should feel like it is just a normal part of your face, working well in concert with all your other features. The goal is harmony.
What are the first steps for rhinoplasty? 
As a first step, it is important that you to come in to our office to meet with me, a double board certified facial plastic surgeon, for a consultation. During your consultation it is imperative that you be honest about how you feel about your current nose and what your goals are for surgery. Then I will discuss with you what I think is physically possible with surgery, whether you are a good candidate and whether or not your expectations need to be realigned.
What is possible with rhinoplasty?
This is another great question, and it leads me to what I think is the most important conversation to have around rhinoplasty surgery. Form must always follow function.
What does that mean? It means that I will never sacrifice the way your nose works for the way that it looks. In my professional medical opinion it doesn't make sense to look beautiful but not be able to breathe. This is just what we believe at the DeRosa Clinic Plastic Surgery.
The ability to breathe through your nose is a result of the underlying physical structure. When having rhinoplasty surgery, it is critical that whatever aesthetic changes are made, they are performed in such a way that they do not compromise the physical structure. The changes must not block the nasal airway. Patients sometimes ask for a nose that is simply too small or too thin for normal nasal function. When this request is made, it is a good time for us to have an honest conversation about expectations. There are times when my job as a surgeon is to help educate my patients on how the nose works and how important solid nasal function is.
What is the actual process like for the patient?
As I said, the first step is to schedule a consultation. At the consultation we will discuss what your concerns are, we will examine your nose, take photos, and then we will image your photos to show you before/after images of your nose that we think are possible in surgery. If you decide to go forward with surgery, we will compare schedules and find a time that works best. When considering schedules, it is often helpful to find times with natural breaks for work or social events to give yourself time to heal. For students, school vacations typically work very well.
On the day of the surgery, you will come to the Mass Eye and Ear Infirmary, where our surgeons operate. You will meet the team who will help take care of you before, during, and after the surgery. When your surgery is done, you will have a cast on the outside of your nose, and once you're ready, you will be able to go home (or to a local hotel) with detailed instructions and prescriptions for antibiotics and pain medication. In approximately one week, we will remove the cast and any external stitches. Most patients will then return to work or school.
What is the healing time like with a rhinoplasty?
There are a few stages to the healing process for rhinoplasty. The first stage to be completed is the nasal cast and stitches. When you have a nose job, a protective cast is put on your nose. This is typically ready to come off about a week after surgery, as described above. The next stage to complete is the swelling, and when you have rhinoplasty surgery the nose typically swells a lot. This should resolve itself in about four to six weeks after surgery for most patients, however people who have complicated revision rhinoplasty and/or who have very thick skin should expect the swelling to go down more slowly. After about 3 months, the initial swelling has resolved, and we often take photos to see the changes that have occurred from surgery. And the final stage, the stage in which we have a sense of the final outcome, is usual about one year after surgery. And, at that time we can take the "post-operative" photos. While 12 months can be considered a long time, it is important to note that the changes you are making in your nose are a life-long solution to what has usually been a life-long problem for you. The proper investment in healing time is worth the wait.
What should I look for in a surgeon with Rhinoplasty?
If I were looking for a rhinoplasty surgeon for myself, I would find a surgeon whose approach to the procedure aligned with both my medical values and expectations. Of course, the first step is to confirm that your surgeon is expertly qualified, has lots of experience, and a track record of satisfied patients - but beyond that I would need my surgeon to agree with me that nasal function is paramount. I would need to find a surgeon who also agreed with my personal aesthetic, someone who agreed that a measured and proportional approach to rhinoplasty is better than making drastic, disproportionate changes. I would need to find a surgeon whose goal was to make me look my best, and not just stamp a cookie-cutter nose onto me because that look happens to be in fashion right now. I would also need to feel comfortable with my surgeon and be comfortable asking her any questions I may have, no matter how silly I may think they are.
I've heard about Rib Cartilage used in Rhinoplasty Surgery. Why would you do that?
In rhinoplasty surgery, sometime the bridge of the nose needs to be built up or the nasal tip needs to be supported to maintain proper shape and function. In these cases, there are generally two types of materials that can be used. The first kind is plastic. The second type is organic.
As a surgeon, I strongly encourage the use of organic (autologous) materials in rhinoplasty. Organic materials, like septal, rib, or ear cartilage, are much safer than plastic or other foreign materials. Those foreign materials have a higher rate of rejection and complications when put into the nose. If you choose something like rib cartilage, it is an object your body is already accustomed to - and the chance of rejection or infection is lower.
During your rhinoplasty surgery, we would do another procedure to get the cartilage material for the nose. These surgeries are scheduled concurrently, and you are left with a much sounder final product. I base what type of cartilage to use for rhinoplasty based on several factors. These include whether or not there is enough good, straight septal cartilage inside the nose, and what type of grafting is needed. If I need a long, strong piece of cartilage to, say, hold up your nose, then I will often use rib (costal) cartilage.
How does rhinoplasty board certification work? 
There are only a few medical organizations that certify facial plastic surgeons. In order to become certified you need to have met the organizations' standards for educational and professional ability. The board certification is a way for these medical boards to put their stamps of approval on a surgeon, and to let the public know which surgeons they recommend. The DeRosa Clinic Facial Plastics Team is led by me, Dr. Jaimie DeRosa, double board certified facial plastic surgeon.  I am passionate about this process, and in 2019, re-certified my facial plastic boards.  (I actually got awarded for the highest grade on the exam, so my hard work and hours of studying were well worth it!)
Can we use digital pre-imaging to help figure out what kind of nose I want?
This is also a great question, and one that I hear more and more often. And the answer is yes. We can take photographs of your current nose and digitally alter them to give you a sense of what your nose could look like after your rhinoplasty surgery. More than simply an imaging tool, this practice is great conversation starter. It is incredibly important for us to understand that we are all on the same page in terms of expectations going into surgery, and the digital pre-imaging gives us a visual vocabulary to make sure that we are talking about the same thing. It's also important to understand that pre-imaging is not a guarantee for results, as it is a computer-generated picture. Surgery is more complicated.
Another great way to get the conversation rolling about what you would like your nose to look like is to bring in photographs of celebrities, friends or family members whose nose you admire. This conversation can be very useful. Again, it is important to note that not every nose that you admire will work well for you. And, again, it is important to note that the best nose for you looks great, but also functions as well as possible. So, while these images and photographs are a great tool for discussion, we need to keep nasal function as well as physical reality in mind when discussing rhinoplasty.
Are there any special considerations for Rhinoplasty in the Palm Beach area?
As I am writing this, we are on the verge of Florida winter and that means snow. What effect does the cooler weather have on rhinoplasty surgery? This type of cold weather is actually very beneficial to those considering having the procedure. The cold acts as a natural ice pack that helps aid the reduction of nasal swelling after surgery. Also, because folks tend to hibernate when the weather is far from ideal, it can be a good time to have surgery and take some time for yourself to heal and rest up. So, as much as we'd all love some beach weather, if you are interested in having a nose job, or any facial surgery for that matter, this time of year is actually pretty ideal in Palm Beach.
And, if you are considering rhinoplasty surgery and have questions please feel free to schedule a free consultation with Dr. DeRosa.
Email [email protected] to get the answers to your questions.