Ever Wonder If You've Been Applying Your Sunscreen Correctly?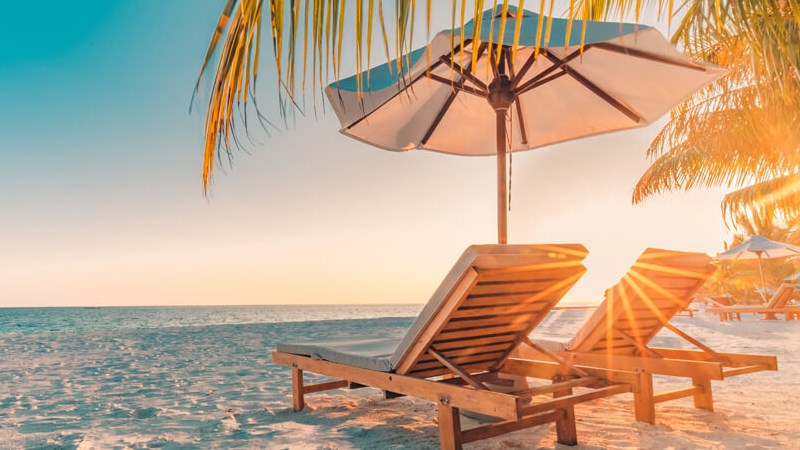 Sunscreen is a non-negotiable! Application of sunscreen should not be limited to your face. A sunscreen should also be applied to the body everyday as a body moisturizer so that you leave no area uncovered. When applying your sunscreen don't forget about those areas that tend to go unprotected such as the back of the neck, ears and for men with thinning hair or a bald head it is extremely important to apply sunscreen to the top of the head.
As a general rule sunscreen should be applied 30 minutes before going outside or before sun exposure to allow for proper absorption and protection. Once outside sunscreen should be applied every two hours especially when you are involved in outdoor activities where you'll be sweating. If you'll be swimming at the beach or at the pool it is best to consider a waterproof sunscreen.
As an extra precaution we love stylish hats and glasses which look fabulous and will also go a long way to help keep you safe and protected from the sun!
At the DeRosa Center we love the Elta MD sunscreen line. These sunscreens are cosmetically elegant in the sense that they can be applied daily as a standalone means of sun protection or be applied underneath your makeup. You should consider sunscreen for the face a step in your skin care routine just as you would an eye cream or moisturizer. Your options can be one that is completely clear, one that is tinted for medium to dark skin and another formulation that is good for fair to medium skin. Elta MD has formulations for every skin type whether your skin is oily, acneic, prone to pigmentation or dry. It also is paraben-free, fragrance free and non comedeogenic.
Visit us today for your free skin care consultation and to learn more about protecting your skin from sun damage, the sunscreens that we recommend and products that can reverse damage from UV rays such as brown spots and wrinkling!