Woman with Crooked Nose corrected with Septorhinoplasty by Jaimie DeRosa, MD*
Procedure Details
This 24 year old woman came to the DeRosa Clinic because she was bothered by the bump over the bridge of her nose. She was also bothered by the appearance of her nasal tip, which she thought stuck out too far from her face and also was over-rotated (turned up too far). She had trouble breathing and also thought that she may have broken her nose in the past. Dr. DeRosa of the DeRosa Clinic corrected her septal deviation, realigned the nasal bones back to the center so that she was more symmetric, removed the dorsal hump and refined her nasal tip. She now has a natural appearing nose that works well and looks great.
More
Rhinoplasty Front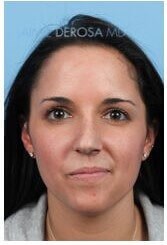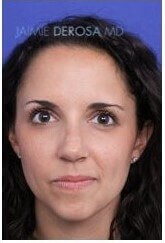 Rhinoplasty Lateral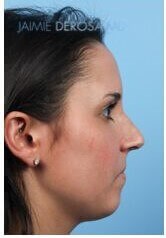 Rhinoplasty Oblique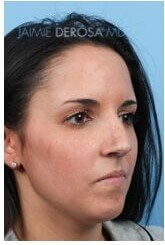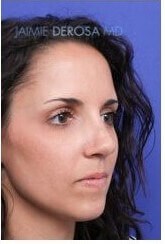 Rhinoplasty Base View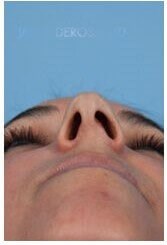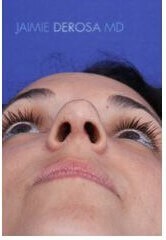 24 year old bothered by bump on her nose and irregularities over the bridge of her nose. Also felt tip was crooked, stuck out too much and was too elevated. Patient had difficulty breathing.
Location